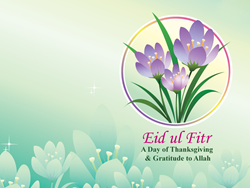 With the auspicious Muslim festival of Eid-ul-Fitr drawing close, TravelHouseUK is offering special, highly affordable cheap flight deals to some of the major African Muslim countries inclusing Nigeria, Morocco, Egypt, Libya, Sudan, Tanzania and Tunisia.
London, UK (PRWEB UK) 21 June 2014
With the festive occasion for the Muslims, Eid-ul-Fitr, a celebration that follows the Holy month of Ramadan, drawing close, there is a usual surge in flights taken by passengers from around the globe to their respective home countries. A trend of celebrating this joyous occasion amongst family and close friends has always been the usual practice for the Muslims worldwide.
This year, one of the leading travel agencies, TravelHouseUK, is offering great, highly affordable flight packages to some of the major Muslim countries of the mighty continent of Africa. Contrary to the popular practice of a surge in airfares during this time of the year, TravelHouseUK has taken the toll off its valued passengers and is offering special flight packages for flights taking route to some Muslim African countries on this auspicious Muslim Festival.
Cheap flight packages are being offered for countries such as Nigeria, Morocco, Egypt, Libya, Sudan, Tanzania and Tunisia. Flight package for each country includes flight routes to some of its major cities at great discounts. TravelHouseUK has long taken pride in providing the best deals, summer packages, and airfares to all its valued customers flying from the major airport centers of United Kingdom. Cheap airfares are being offered in correspondence with some of the leading airlines. Flight packages for Nairobi and Mombasa for example, the major tourist havens of Kenya, start at as low a price range as £437 and £539 respectively.
Further detail regarding the flight route taken by the airlines, whether direct or indirect, and the airfares being offered to all the African Muslim countries can be obtained by logging on to the agency's website, http://www.travelhouseuk.co.uk/flights/africa. The search results will offer airfare ranges for the leading air carriers upon entering the flight details.