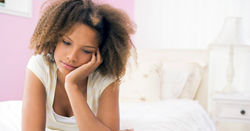 Parents cannot be bystanders in the fight against eating disorders.
London, UK (PRWEB) June 20, 2014
Recent numbers show that there are 20 million women and 10 million men that suffer or have suffered from a clinically diagnosed eating disorder; Nobullying releases today a complete guide to Binge Eating and how to raise awareness on eating disorders.
The National Eating Disorder Association also reports that eating disorders are not fads, phases or lifestyle choices. They are serious conditions some becoming life-threatening, that will affect the emotional and physical well-being of that person if not treated.
The guide lists the most essential facts about binge eating and how to talk to teens about binge eating.
Binge Eating Disorder or BED is often confused with Bulimia or Anorexia, according to eating disorders facts the difference is the purging. Exhibiting more emotional symptoms, for instance binge eating includes Strong feelings of guilt associated with the bingeing episodes and eating when not hungry or to a point of discomfort/pain.
If binge eating continues for a teen, it will cause high blood pressure, diabetes and heart disease. Binge Eating is often associated with depression, affecting women slightly more than men and 1-5% of the population.
65 percent of America, that is more than 97 million people, is overweight. A good 50 percent of those qualify as obese. Obesity can be defines as being 20 to 30 percent over someone's ideal weight.
4 million people in The United States are said to have binge eating disorders. Most of these either are, or become over weight. Half of those became obese, and take on all the health problems associated.
The guide focuses on how to teach children about health tips and positive body image, thin is not the new "in", it is, in fact, about healthy food choices and feeling the need not to fit in with society's pressures to look a certain way.
Macartan Mulligan, Co-Founder of NoBullying.com, said "Parents cannot be bystanders in the fight against eating disorders. Teens develop eating disorders as means to look a certain way, usually after being bullied for not fitting it, looks-wise. Teach your teens about having a positive body image now."
He added that parents and teachers should make a point to educate the younger generations about the sad outcome of bullying online and offline. According to Mulligan, it is quite imperative to press for more firm laws condemning all acts of bullying and harassment.
NoBullying.com features many pages dedicated to parents, teens, teachers, health professionals as well as posts related to cyber safety and the latest news about law making concerning curbing Bullying worldwide as well as inspirational Bullying Poems and famous Bullying Quotes.
The website regularly updates its bullying statistics and cyber bullying statistics as it is essential to understand how widespread the bullying epidemic is. It also regularly runs cyber bullying surveys and questionnaires to get recent updated statistics on everything related to cyberbullying.
He also added that anyone suffering from bullying in any form or way can always find advice and help on the NoBullying website – but if anyone is suffering from severe bullying or cyber bullying, the best thing is to talk to someone locally – a parent, teacher or local organization that has been set up to help with specialized councilors to deal with this topic.