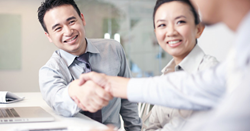 Parents need to feel more empowered in the fight against bullying and that comes from a sense of knowing what can be done about bullying.
London, UK (PRWEB) June 20, 2014
In today's world, it is important to feel empowered. Parents can and do take an active part in the issues with bullying every day when they deal with these problems, both at school and online. How can parents feel empowered to do more than just sit back and watch their child struggle with these issues? NoBullying releases today an article on Empowering Parents for Fighting Bullying.
To fight bullying, one of the best things one can do as a parent to feel more empowered is to get help from others in the community and in school. It is advised for parents to volunteer for some school activities, be there at any and all PTO meetings they can. In addition, there are national parent organizations which focus on cyber bullying and bullying which can be a helpful resource to parents.
The article also lists organizations that parents can check to help them feel and act more empowered to fight bullying in the USA.
All of these organizations and resources are helpful for parents who are struggling to find answers for some of the difficult problems facing their children today, whether it be academic issues, social issues, or bullying problems.
It is important to make one's child feel they are empowered to do something about bullying when it occurs, or any of the other problems they may face as they go about their day. Most bullies are not violent (though it is possible so this should be used with caution). But it is essential to teach the child to stand up to the bully and say, "The school has rules against bullying and I know that what you are doing is bullying me. If you continue doing this, I will have no choice but to report your behavior."
Bullies are not used to this kind of direct confrontation. They generally pick on people who don't stand up for themselves. So often this type of approach works with a bully.
The more parents empower their children to take care of themselves, the more they will feel empowered as parents to help their child deal with things as they come up.
Macartan Mulligan, Co-Founder of NoBullying.com, said "Parents cannot be bystanders in the fight against bullying. Parents need to feel more empowered in the fight against bullying and that comes from a sense of knowing what can be done about bullying." He says "When parents feel knowledgeable, they feel empowered and unstoppable, knowledge is the ultimate power."
He added that parents and teachers should make a point to educate the younger generations about the sad outcome of bullying online and offline. According to Mulligan, it is quite imperative to press for more firm laws condemning all acts of bullying and harassment.
NoBullying.com features many pages dedicated to parents, teens, teachers, health professionals as well as posts related to cyber safety and the latest news about law making concerning curbing Bullying worldwide as well as inspirational Bullying Poems and famous Bullying Quotes.
The website regularly updates its bullying statistics and cyber bullying statistics as it is essential to understand how widespread the bullying epidemic is. It also regularly runs cyber bullying surveys and questionnaires to get recent updated statistics on everything related to cyberbullying.
He also added that anyone suffering from bullying in any form or way can always find advice and help on the NoBullying website – but if anyone is suffering from severe bullying or cyber bullying, the best thing is to talk to someone locally – a parent, teacher or local organization that has been set up to help with specialized councilors to deal with this topic.