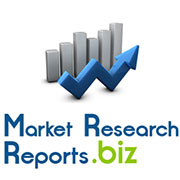 E-Commerce Market In India 2014
(PRWEB) June 21, 2014
Netscribes latest market research report titled e-Commerce Market in India 2014 captures the current scenario prevailing within the e-Commerce market in India. The market is mainly dominated by the online travel segment, while the online retail segment is witnessing the fastest rate of growth. Versatile shopping experience and rapid development of transaction facilities is further boosting opportunities for the remaining market segments.
Browse full report with TOC: http://www.marketresearchreports.biz/analysis-details/e-commerce-market-in-india-2014.
Even though the market is witnessing staggering growth rates, majority of the players are still facing dire shortage of funds. Raising capital funds to support daily business operations and online advertising expenses have become a major challenge for such players. Online retail operators, especially the inventory based players, are suffering from cost stack ups and charges incurred against customers opting for Cash on Delivery mode of payment.
In an attempt to tackle these problems, players are now constantly focusing on gaining customer loyalty and trust. Some of the most prominent trends in the market in this regard include a host of loyalty schemes, promotional offers and high rate of discounts. Additionally, tweaking business models and turning into mainstream online retailers, opening up of Brick and Mortar stores to tap the offline customer base, opting for a market place approach, consolidation and self owned brands are some other major trends observed so far in the market.
To download full report with TOC: http://www.marketresearchreports.biz/sample/sample/186713.
Table of Contents
Slide 1: Executive Summary
Macroeconomic Indicators
Slide 2: GDP at Factor Cost: Quarterly (2010-11 2013-14), Inflation Rate: Monthly (Jun 2013 Nov 2013)
Slide 3: Gross Fiscal Deficit: Monthly (Feb 2013 Jul 2013), Exchange Rate: Half Yearly (Aug 2013 Jan 2014)
Slide 4: Lending Rate: Annual (2008-09 2011-12), Trade Balance: Annual (2009-10 2012-13), FDI: Annual (2009-10 2012-13)
Introduction
Slide 5: e-Commerce Market Scope
Slide 6: Illustration e-Commerce System Work Model
Slide 7: Illustration Transaction Flow within an e-Commerce System
To read more reports with TOC: http://www.marketresearchreports.biz/analysis/186713.
Market Overview
Slide 8: e-Commerce India Overview, e-Commerce Market Size & Growth (2013-2018e) and e-Commerce Market Split (2013)
Slide 9: e-Commerce Market in India 2013 Snapshot
Slide 10: Foreign Direct Investment Scenario Government of Indias Intervention
Slide 11: e-Commerce Market India Online Travel Snapshot, Benefits for Players, Market Size & Growth (2013) and Major Online Travel Websites Reach (2012)
About us
MarketResearchReports.biz is the most comprehensive collection of market research reports. MarketResearchReports.Biz services are specially designed to save time and money for our clients. We are a one stop solution for all your research needs, our main offerings are syndicated research reports, custom research, subscription access and consulting services. We serve all sizes and types of companies spanning across various industries. Kindly visit: http://www.marketresearchreports.biz/.
Contact Us:
Office: United States
State Tower
90 State Street, Suite 700
Albany, NY 12207
United States
Toll Free: 866-997-4948
Tel: +1-518-618-1030
E: sales(at)marketresearchreports(dot)biz