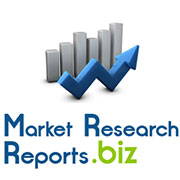 Global Palm Oil Market Report: 2014
(PRWEB) June 22, 2014
Palm oil, one of the least expensive and high yielding crop, is a derivative of the oil palm (Elaesis guineensis) and is an essential component of diet. The oil palm is known for production of two types of oils from its fruit; first; the oil derived from the flesh of the fruit that is mainly serves the purpose of cooking oil, shortening, margarines, as a milk fat replacement, and in cocoa butter substitutes. The other oil is primarily used in manufacturing of soaps, cosmetics, detergents, and toiletries and is derived from the kernel. Oil Palm, the world's highest yielding crop, is capable of producing an output that is 5 to 10 times greater than the output of other vegetable oils per hectare thereby, making it one of the most widely consumed oil across the globe.
Browse Full Report with Toc: http://www.marketresearchreports.biz/analysis-details/global-palm-oil-market-report-2014-edition
To satisfy the rising demand of palm oil from biofuel, agrifood, and oleochemistry industry, the global palm oil production is anticipated to be on a continuous rise in the foreseeable future. Indonesia and Malaysia are the leading two producers of palm oil while India and China are the major consumers. However, due to stringent regulations in Europe regarding the use of biofuels, it is also emerging as one of the leading importers of palm oil. The demand for sustainable palm oil is anticipated to grow in the near future as it addresses the environmental concerns such as it develops new plantation on existing cleared land, conserves natural resources, etc.
The key factors driving growth of the global palm oil industry include high oil yields and lower cost of palm oil against major vegetable oil, escalating demand for biofuels, rising global population apart from growing per capita consumption. Some of the noteworthy trends and developments of this industry include ongoing merger & acquisition activities, rising acceptance of certified sustainable palm oil, rising biofuels mandates. However, the growth of the industry is being hindered by rising climatic and environment concerns, reduced land availability, and escalating biodiversity risks.
The report analyzes the global palm oil industry on a number of parameters such as production, consumption, imports and exports. Regional analysis has also been incorporated in the report along with extensive coverage of top two palm oil producing and consuming regions. The report also includes the company profiles of four major players of the palm oil industry i.e. Wilmar International, Sime Darby, IOI International, and PT Astra Agro.
To Download Full Report with ToC: http://www.marketresearchreports.biz/sample/sample/191310
Table of Content
1. Vegetable Oil Market
1.1 Introduction
1.1.1 Use of Vegetable Oil
1.2 Vegetable Oil Production
1.2.1 Global Production
1.2.2 Regional Production
1.2.3 Production by Type of Vegetable Oil
1.3 Vegetable Oil Consumption
1.3.1 Global Consumption
2. Palm Oil Market
2.1 Introduction
2.2 Palm Oil – Supply Chain Analysis
2.3 Production
2.3.1 Global Analysis
2.3.2 Regional Analysis
2.4 Consumption
To Inquiry Before Buying Report: http://www.marketresearchreports.biz/analysis/191310
3. Major Oil Palm Producing Countries
3.1 Indonesia
3.1.1 Planted Area
3.1.2 Production and Consumption
3.1.3 Exports
3.2 Malaysia
3.2.1 Planted Area
3.2.2 Production
3.2.3 FBB and Crude Palm Oil Yield
4. Major Palm Oil Consuming Countries
4.1 India
4.1.1 Consumption
4.1.2 Import
4.1.3 Crude Palm Oil Price Trend
4.2 China
For More Reports Under Food Market Research Reports: http://www.marketresearchreports.biz/category/118
About us
MarketResearchReports.biz is the most comprehensive collection of market research reports. MarketResearchReports.Biz services are specially designed to save time and money for our clients. We are a one stop solution for all your research needs, our main offerings are syndicated research reports, custom research, subscription access and consulting services. We serve all sizes and types of companies spanning across various industries. Kindly visit: http://www.marketresearchreports.biz/.
Contact Us:
Office: United States
State Tower
90 State Street, Suite 700
Albany, NY 12207
United States
Toll Free: 866-997-4948
Tel: +1-518-618-1030
E: sales(at)marketresearchreports(dot)biz