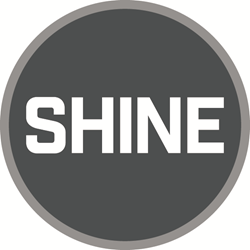 Looking forward, Greg Shine, company president, reflects on the company's humble beginnings. Barney Shine's vision is still at the heart of this company's unwavering commitment to all of our business partners and community.
Adams.MA (PRWEB) June 20, 2014
Shine Wire Products Inc., a leader in contract manufacturing of cable assemblies, wire harnesses and WXGuard segmented lightning diverters, is celebrating its 30th year in business.
Back in 1984, located in an old New England mill, Shine was known as Shine Electronics Inc., a distributor of wire, cable and electronic components. In 1989, Shine began manufacturing custom cable assemblies for EMC Corporation and the business plan shifted to manufacturing. The cable assembly business continued to grow which resulted in the need for a larger and more efficient space and consequently, in 1991, a 30,000 sq ft manufacturing facility was built in Adams, Ma. It was at this point Shine Electronics changed its name to Shine Wire Products Inc. This name change better reflected the focus on custom cable and wire assemblies. Today, the core business continues to be that of cable assemblies and wire harnessing. A recent addition to the company is the WXGuard Lightning Diverter. "Our WXGuard Lightning Diverters are the most reliable solution for lightning protection on aircraft radomes as well wind turbine blades", states Greg Shine, company President. "With the addition of the WXGuard brand, we are also pleased to share the company's new logo and name change to SHINE."
The new logo symbolizes the cross section of a wire and the shape of the popular WXGuard segmented lightning diverter. The gun metal color is an alloy of primarily copper and tin, two metals found in wire and cable and lightning diverters. During the design stages a reference was made to this new logo as a "stamp "– a stamp that reflects the humble beginnings as well as a progressive future.
"Our business has changed with time, however, our core values have remained with us," reflects Greg Shine. "We have always been and will continue to be loyal to our community and employees. We will pursue positive change for our customers, staying open to new ideas and always seeking creative solutions so they may continue to succeed."
About SHINE:
Shine is a contract manufacturer of custom cable assemblies and wire harnesses. Shine's WXGuard Lightning Diverters provide lightning protection solutions for aircraft radomes and wind turbine blades around the globe. Shine is ISO 9001 registered. For more information regarding SHINE visit http://www.shinewire.com