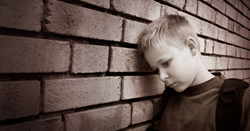 Parents need to learn more about certain child behavior disorders because children are more likely to bully or be bullied if they have one or more behavior disorder.
London, UK (PRWEB) June 21, 2014
When it comes to child behavior, there are always going to be times where they backtalk, do not do what they are asked and simply act out of line. This is just part of being a child. However, when these conditions are more severe, parents are going to find out that some of these behavioral conditions are more serious than they might think. Due to this, parents need to know what the different behavioral problems are and look over the child behavior checklist released today by NoBullying.
There are different disorders and issues arising with children, some are severe and some are not. The key here is to learn to differentiate and seek help when needed.
The guide lists symptoms and key points to look over with Oppositional Defiant Disorder, Attention Deficit Hyperactivity Disorder and Conduct Disorder. The guide also focuses on risk factors and treatments as well as approaches to deal with each disorder.
Oppositional Defiant Disorder, or ODD, starts developing in children around the age of 10 where children are going to naturally become more defiant, but this should not happen all the time. This occurs more often in boys than it does in girls, but these child behavior problems can happen to both. A child becomes easily angered or irritated, has frequent temper tantrums and is more likely to argue with an adult, especially parents and older siblings.
Attention Deficit Hyperactivity Disorder is one of the more commonly diagnosed conditions in children. Some parents look to place their children on medication when it becomes a severe issue, but there are alternatives to this, all listed in the guide.
The most underrated is Conduct Disorder simply because it is a child's willingness to break rules and their desire to almost always go against the wishes of an authority figure. Around five percent of children over the age of 10 are thought to have CD, although this is often connected to ADHD as well. This is a situation that can occur in both boys and girls, but boys are four times more likely to develop CD than girls. The guide lists key pointers to detecting CD as well as treatment options.
Macartan Mulligan, Co-Founder of NoBullying.com, said "Parents need to learn more about certain child behavior disorders because children are more likely to bully or be bullied if they have one or more behavior disorder. That doesn't mean a child is 'sick' but means this particular teen or child needs more focus when it comes to parenting."
He added that parents and teachers should make a point to educate the younger generations about the sad outcome of bullying online and offline. According to Mulligan, it is quite imperative to press for more firm laws condemning all acts of bullying and harassment.
NoBullying.com features many pages dedicated to parents, teens, teachers, health professionals as well as posts related to cyber safety and the latest news about law making concerning curbing Bullying worldwide as well as inspirational Bullying Poems and famous Bullying Quotes.
The website regularly updates its bullying statistics and cyber bullying statistics as it is essential to understand how widespread the bullying epidemic is. It also regularly runs cyber bullying surveys and questionnaires to get recent updated statistics on everything related to cyberbullying.
He also added that anyone suffering from bullying in any form or way can always find advice and help on the NoBullying website – but if anyone is suffering from severe bullying or cyber bullying, the best thing is to talk to someone locally – a parent, teacher or local organization that has been set up to help with specialized councilors to deal with this topic.