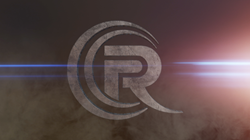 Orlando, FL (PRWEB) June 23, 2014
Rampant Design Tools (http://www.rampantdesigntools.com) today announced Rampant Studio Flares, a new addition to its Studio Essentials library of high end, high resolution Quicktime elements for visual effects artists and editors. Rampant Studio Flares contains 531 clips of 2K, 4K and 5K real organic lens flare stock footage. This volume provides a massive optical flares arsenal for all editors, visual effects and motion graphics artists who require truly beautiful, real anamorphic flare effects for their feature films, television episodics or video projects. Rampant Studio Flares are ideal for Visual Effects, Compositing, Motion Graphics, Graphic Design, as well as print.
Rampant 2K, 4K and 5K lens flares are massive optical flares shot on the Red EPIC camera system and made available for immediate download or on a USB 3.0 Hard Drive. Rampant Studio Flares are compatible with any Editing or Compositing software that can read Quicktime movies, including Adobe After Effects, Adobe Premiere, Final Cut Pro, FCPX, Sony Vegas, Apple Motion, Nuke and Media 100. They are also compatible with both Mac and PC Operating Systems running Quicktime. The Rampant Studio Flares are perfect for any film or video production and easily work in any non linear editing software; simply drag and drop the flare on top of the timeline and set the 'Blending Mode' to 'Add' or 'Screen.'
"Rampant Design Tools Studio Flares are the real deal," said D. Eric Franks, producer at Hard Rock International. "Uncompromised quality and as drop-dead easy to use as any bog-standard video clips, we're already using Rampant instead of the more complex software-generated flares we've used in the past."
Freelance editor and industry influencer, Brady Betzel added, "As a freelance editor, I am always asked to make content that blows the viewer away. I use Rampant Design Tools on about 95% of the projects I work on; the other 5% are the clients that don't want to sell their series. Whether it's adding an organic light flare to an opening title or using Speed Lights to transition out of a scene, Rampant Design Tools always make it easier for me to make more money."
Rampant Studio Flares are available immediately and are priced from $79 – $349, depending on the resolution selected. For more information, or to purchase Studio Flares, please visit: http://rampantdesigntools.com/product/rampant-studio-flares-2k-4k-5k-flares-for-film-broadcast/
About Rampant Design
Rampant was founded by Visual Effects Artist Sean Mullen. With over 60 credits in feature film and television, Sean has shot and created VFX elements for network shows, feature films, private hollywood libraries and has created content for many of the major stock companies His work has touched such acclaimed Hollywood and television productions as Charmed, Ally McBeal, NCIS, Felicity, Nip/Tuck, Idle Hands, Lake Placid and Any Given Sunday. Sean was inspired by his editor friends to create the first Rampant Design Tools – elements for his friends to mix and match and drop on their timelines that would instantly add a unique look / flavor to their videos. This inspiration essentially gave birth to many of the product lines you see at Rampant today. For more information, please visit http://www.rampantdesigntools.com.