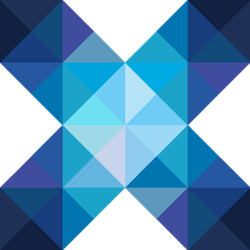 The Nuxeo Platform and MongoDB together enable a whole new range of content management applications. - Eric Barroca, CEO, Nuxeo
New York, NY (PRWEB) June 24, 2014
Continuing its rapid pace of innovation, Nuxeo, provider of the Nuxeo Platform, a highly customizable and extensible content management platform for building business applications, today announced it has integrated leading NoSQL database, MongoDB, offering high performance, availability and scalability of content-centric business applications.
As the first ECM platform to natively support MongoDB, Nuxeo customers now have access to capabilities such as full-index support, rich querying, Map/Reduce for aggregation and data processing, auto-sharding, replication and high availability, and much more. The integration with MongoDB offers Big Data tools and processes for the Nuxeo Platform content store.
"MongoDB is not just another storage driver, it's a completely new persistence engine that can replace, or work with, the existing SQL-based storage engine, "says Eric Barroca, CEO Nuxeo. "The Nuxeo Platform and MongoDB together enable a whole new range of content management applications, ones that deal with enormous volumes and massive parallel writes."
MongoDB can be used in place of, or alongside, the existing SQL storage engine used with the Nuxeo Platform. It also works well alongside Elasticsearch, leveraging Elasticsearch for advanced queries and MongoDB for scalable content storage.
MongoDB is the first implementation of a NoSQL database in the Nuxeo Platform and lays the foundation for easily integrating other NoSQL storage options. Existing Nuxeo Platform implementations can immediately benefit from MongoDB without making any changes to existing applications.
MongoDB is available today as a Nuxeo Marketplace package. It is compatible with the latest Fast Track version of the Nuxeo Platform, 5.9.4. In the Fast Track version 5.9.5, MongoDB will be available directly in the Nuxeo Platform, alongside the SQL-based storage option.
Additional Resources:
MongoDB package on the Nuxeo Marketplace
Blog Post: Getting Cozy: Nuxeo Platform and MongoDB #MongoDBWorld
About Nuxeo
Nuxeo provides an extensible and modular Open Source Content Management Platform enabling architects and developers to easily build and run business applications. Designed by developers for developers, the Nuxeo Platform offers modern technologies, a powerful plug-in model and extensive packaging capabilities. It comes with ready-to-use Document Management, Digital Asset Management and Case Management packages. 1000+ organizations rely on Nuxeo to run business-critical applications, including Electronic Arts, Netflix, Sharp, FICO, the U.S. Navy, and Boeing. Nuxeo is dual-headquartered in New York and Paris. More information is available at http://www.nuxeo.com.