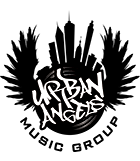 Atlanta, GA (PRWEB) June 23, 2014
Zach Farlow, an emerging rap artist based in Atlanta, is launching a loyal fan contest that will reward them with exclusive prizes by participating via social media. The contest is currently running and will conclude on July 9, 2014 making this a time sensitive giveaway for fans to enter, which has no limit of entries.
How to enter:

Tweet a reason why you love Zach Farlow using #ILoveZachFarlow
Post a picture to Instagram using #ILoveZachFarlow
10 Winners will be chosen at random and will be given the option of two prizes:
1. An 8 x 10 signed poster of Zach
2. A signed copy of Zach's CD
Stay Updated:

About Zach Farlow:
Zach Farlow is an emerging, young rap artist based in Atlanta, Georgia. His music is making its way across the country to local radio stations playing various titles. For more information and to listen to his music please visit zachmusic.com.