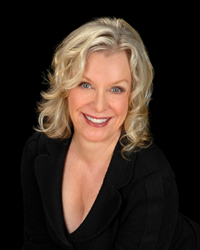 Too many jewelry marketers are caught in a time-warp. They need to discover new ways to talk to the next generation Millennials about jewelry.
Stevens, PA (PRWEB) June 24, 2014
More than half a century ago, DeBeers, the diamond company, hit a marketing home run by convincing returning WWII veterans eager to settle down and get married to mark the milestone of their engagement with a diamond. The 'A Diamond Is Forever' tagline worked well for that generation, which in turn gave birth to the gigantic Baby Boom generation. And with a little tweaking, it worked equally well for the Boomers, but the signs are that it isn't working so well for the babies of the Baby Boomers - the Millennials, according to a new trend report from Unity Marketing.
The problem is that many marketers and retailers continue to sell jewelry the same way that they did for their parents' Baby Boom generation in the 70s and 80s or their grandparents' generation in the 50s and 60s. Jewelry marketing is caught in a time-warp.
"The problem for jewelry marketers isn't that Millennials are rejecting diamond engagement rings, but marketers need to talk with the next generation in a way that is meaningful and relevant to their lifestyles. The 'Diamonds Are Forever' message has lost meaning for a generation that have heard the widely-quoted statistic that '50 percent of all marriages end in divorce and often have experienced it in their parents' marriage growing up," says Pam Danziger, president of Unity Marketing and author of a new study, Marketing Jewelry to Millennials: How to sell luxury jewelry to the next generation of affluents.
Millennials get a greater thrill from buying technology than they do from jewelry.
It's not just the need to mark an engagement with the purchase of a diamond ring that Millennials are questioning. A recent survey among 1,335 affluents, 18 percent of whom are Millennials, discovered that affluent Millennials (aged 24-34 years and income $100k and above) derive far more pleasure from their technology purchases than they do from buying fine jewelry. For example, some 46 percent of Millennials said buying technology is a category that gives them great pleasure, as compared with 25 percent who felt the same about jewelry. This finding is particularly relevant to jewelers since the commitment to pre-purchase research and spending levels are very similar for technology and jewelry. Click this link to download a chart.
Danziger says, "These moneyed Millennials would much rather drop $700 on the latest phone or tablet computer, than on a new pair of earrings or cuff links. Marketers and retailers need to discover how to change the conversation, so that buying jewelry is as fresh and exciting as the latest iPhone. The problem facing jewelers is how to communicate with Millennials to reassure them they already have the skills needed to buy fine jewelry and that doing so is just as cool as buying the latest techno-gadget."
Unity Marketing's trend report delivers solutions to jewelry marketers and retailers so that they understand the psychology of this new generation and find new ways to communicate with the wealthier members of that cohort about fine jewelry. It includes profiles of successful jewelry brands like Hearts on Fire, which is innovating to change the entire jewelry shopping experience through simple yet ground-breaking strategies, like putting the sales person and the customer on the same side of the display case. "Millennials want their purchase experience to feel more like a collaboration and less like a confrontation," Danziger says.
"Jewelers need to learn a whole new language to connect with the next generation of jewelry customers - the Millennials. That language has to communicate not just in words and pictures, but in emotion and experience. It has to have the cool sophistication of high tech, but also the back-to-basics values of fine design and quality. Unity Marketing's new trend report will help marketers understand and communicate with the next generation of customers," Danziger concludes.
About Marketing Jewelry to Millenials
The new report examines the outlook and jewelry buying behaviors of the Millennial generation and offers actionable advice on how to position a jewelry brand to reach these important consumers. It reviews the most recent findings about the millennial generation consumers who are already affluent or on the road to affluence about where luxury in general, and jewelry in particular, fits into their lifestyle. This trend report summarizes the demographics of the Millennial generation as they mature into affluence and wealth and their attitudes toward luxury purchases.
While marketers often talk about these young consumers as 'aspirational,' the challenge for luxury brands is to become 'inspirational' to the next generation who bring a unique functional and practical approach to their shopping behavior. Included in this report are profiles of a number of important brands that are successfully connecting with the next generation of luxury consumers.
About Pamela Danziger and Unity Marketing
Pamela N. Danziger is an internationally recognized expert specializing in consumer insights for marketers targeting the affluent consumer. She is president of Unity Marketing, a marketing consulting firm she founded in 1992. Pam received the Global Luxury Award for top luxury industry achievers presented at the Global Luxury Forum in 2007 by Harper's Bazaar. Luxury Daily named Pam to its list of "Women to Watch in 2013." She is a member of Jim Blasingame: The Small Business Advocate's Brain Trust and a contributing columnist to The Robin Report.
Pam's latest book is Putting the Luxe Back in Luxury: How new consumer values are redefining the way we market luxury(Paramount Market Publishing, 2011). Her other books include Shopping: Why We Love It and How Retailers Can Create the Ultimate Customer Experience, published by Kaplan Publishing in October 2006; Let Them Eat Cake: Marketing Luxury to the Masses-as well as the Classes, (Dearborn Trade Publishing, $27, hardcover) and Why People Buy Things They Don't Need: Understanding and Predicting Consumer Behavior (Chicago: Dearborn Trade Publishing, 2004).