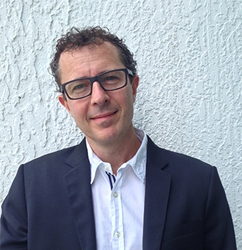 Miami, FL (PRWEB) June 23, 2014
Today, PJ Technologies, creators of leading IT systems and remote administration solutions, announced the release of Goverlan® version 8. This latest innovative release promises IT system administrators improved efficiency and accuracy when managing the IT infrastructure. The new release is available for download immediately.
As a part of this major release, the company is introducing SureDATA technology to the market. SureDATA is a real-time and database-driven hybrid engine that allows system administrators to have the most up-to-date system information regardless of the system's state and accessibility.
"We have worked very hard in developing innovative features and technologies so that we continue to be the essential tool that system administrators need and want. We are particularly excited to introduce a new and unique way of querying information on remote systems. With the SureDATA engine, Goverlan guarantees both availability and accuracy of information of online and offline systems, something currently not available in most other systems management solutions," said Pascal Bergeot, co-founder and CEO, PJ Technologies.
Other important features to Goverlan v8 include the support for Intel® vPro™ Active Management Technology for powerful out-of-band management. PJ Technologies has also added remote access protocols: Telnet, SSH, Intel® AMT KVM, FTP, and RCMD to extend systems management reach. The new version of the software also includes IPv6 support, AES 256 bit encryption, enhanced team collaboration features, and fastConnect technology that allows systems administrators to access users' machines via just a username.
To learn more or to download a free, full 30-day trial of the Goverlan Remote Admin Suite, visit Goverlan.com.
About PJ Technologies
PJ Technologies, the creators of Goverlan®, have been providing cost-effective, real-time IT systems management software since 1998. With thousands of customers globally, the Goverlan® system focuses on security, integrity and control for the IT department.