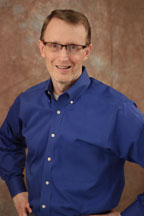 "Instead," Voudrie continued,"we have been seeing lower-than-average volume on the up days and above-average volume on down days—something I believe signals internal weakness."
(PRWEB) June 23, 2014
Christine Lagarde, Managing Director of the International Monetary Fund (IMF), made headlines recently by joining the chorus of analysts that have reduced the rosy outlook for the U.S. economy in 2014. The IMF reduced its U.S. GDP growth estimate to 2%, down from a 2.8% prediction as recently as April, echoing a continuing revision that proves economists were "way wrong," says money manager Jeff Voudrie, CEO of Common Sense Advisors, who added that the recent IMF estimate is probably still too optimistic.
"Consensus opinion continues to be too bullish on 2014's U.S. growth prospects. Economists started the year predicting that U.S. GDP would grow at a 3-3.5% annual rate. And they have been wrong," Jeff Voudrie said. "Instead, the recent revisions to 1st quarter GDP growth revealed negative growth. In other words, during the first quarter of 2014, the U.S. economy shrank."
Lagarde said during a recent news conference that the economy's contraction in the first quarter was due to harsh winter weather that led to a drawdown in inventories, slower demand and a sluggish housing market.
Despite these gloomy numbers, Voudrie won't go so far as to utter the "R" word. "Remember, the definition of a recession is two quarters of contracting GDP. I'm not predicting a recession in the U.S., but I am pointing out that the consensus U.S. growth opinions are still way too high."
The IMF's new estimate came along with a prediction that the Federal Reserve may leave interest rates near zero for longer than expected. "Policy rates could afford to stay at zero for longer than the mid-2015 date currently foreseen by markets," according to a statement in the fund's annual assessment of the U.S. economy. Jeff Voudrie noted: "That's exactly what I have been saying for several months now," despite widespread media reports of interest rates rising sooner.
The IMF's forecast comes on the heels of the World Bank also reducing its 2014 growth forecast for the U.S. from 2.8% to 2.1%, with most other analysts also announcing less promising numbers and revising estimates made as recently as May.
These more pessimistic numbers don't have to ruin an investor's day, but s/he should note the direction of the numbers and respond appropriately, Voudrie says. First, the wise investor will "recognize that the recent all-time highs in the various U.S. stock market indexes are coming amidst decreasing volume. In healthy bull markets, the volume should be above average on up days and below average on down days. That is not what we have experienced the last several weeks," he said.
"Instead," Voudrie continued,"we have been seeing lower-than-average volume on the up days and above-average volume on down days—something I believe signals internal weakness."
Consequently, Voudrie has this advice for where investors should put their money: "I continue to favor select bond-oriented investments, REITS and commodity-oriented stocks that should do well in an inflationary environment."
A financial services industry veteran with more than 20 years' experience, Jeff Voudrie is a new breed of private money manager. Using sophisticated electronic monitoring and software, combined with his 20 years' experience as a money manager, Jeff works with you to create a personal investments management portfolio that reflects your lifestyle goals and risk tolerance. He specializes in stable growth and prudent profits while applying a robust, patented risk management processes. When you work with Jeff, you have the security of knowing that your life savings is getting the attention it deserves.
Jeff Voudrie, a financial planner in Johnson City, TN has been interviewed by The Wall Street Journal, CBS MarketWatch, The London Financial Times and the Christian Science Monitor. He is a former syndicated newspaper columnist and the author of two ground-breaking books: How Successful Investors Tripled the Return of the S&P 500 and Why Variable Annuities Don't Work the Way You Think They Work. He accepts a limited number of new clients in his personal investments management practice. He and his wife Julie live with their seven children in Johnson City, TN. He is heavily involved in his local church and has done missionary work in Hungary and Cambodia.
Contact Information:
Common Sense Advisors
105 Keeview Court
Johnson City, TN 37615
877-827-1463
Jeff(at)CommonSenseAdvisors(dot)com