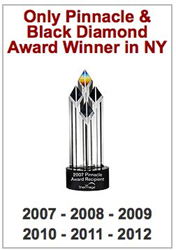 Thermage has been around for twelve years and has an unparalleled safety record. In the hands of an experienced provider can produce terrific results.
(PRWEB) June 24, 2014
The last few years has seen literally hundreds of machines claiming to obliterate your fat, your love handles, loose skin, and cellulite and shape your body. Precision Aesthetics actually has the Illumiwave Lipocontour 635 for fat reduction, Exilis for fat reduction and body shaping, acoustic wave for cellulite, and Carboxytherapy for stretch marks, in addition to Thermage. However, Thermage is still the most popular single treatment procedure to rejuvenate and tighten skin, loose neck skin, sculpt cheekbones, redefine the jaw line, http://www.precisionaestheticsmd.com/Thermage-face/, tighten eyelids and even body shaping. That fact makes it the most popular amongst the international patients as well as celebrities, actors, models and the investment banking community with limited time. Some of these other machines require anywhere from four to ten treatments.
Exilis is currently the most popular multiple treatment machine for fat reduction and body contouring because it is virtually painless and tightens skin as well. Acoustic wave excels in reducing the appearance of cellulite. However, Thermage does help each of these conditions as well. Many patients are given customized treatment plans which might begin with an Illumiwave cold laser to "melt" the fat, followed by a Thermage treatment and then possibly a few Exilis treatments to complete the necessary body shaping. In the hands of an experienced operator, true body shaping can happen. It is also obvious from the number of negative reviews that experienced operators are actually far and few in between.
To further complicate the options for the patient, many manufacturers are going directly to consumers, claiming their machine does it all. That simply is not true. It is simply Biology. Each issue or problem exists at different depths. One machine might be calibrated to affect the collagen layer, another the fat layer, and yet another the superficial skin layer. Removing too much fat or overtreating by any method could result in loose skin. Thermage does a great job of a combination treatment in one session. There is an immediate contraction of the collagen layer creating some tightening in addition to the apoptosis of fat cells which occurs immediately and continues for about two weeks which creates fat loss. Stimulating the collagen layer will further improve loose skin three to six months later due to collagen building. What is truly necessary is more education for the consumer and a little more honesty by the manufacturers and the providers.
There is no one best machine for everything, although Thermage has proven itself over the past twelve years to come pretty close, especially as a one-time treatment. Don't forget that many of the improvements to Thermage have come about in the last few years and it is extremely operator dependent. Also contributing to negative reviews is the fact that multiple 900 pulse tips are needed for extensive body treatments costing thousands of dollars which are disposed of after each treatment. As a result, there is a black market for "bootleg" and refurbished tips which could further cause an adverse event although it might be the reason for an unreasonably low price. It behooves the patient to engage in careful research. "Thermage has been around for twelve years and has an unparalleled safety record. In the hands of an experienced provider can produce terrific results," said John Aslanian, practice manager.