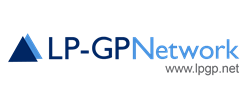 The most successful firms are continuously improving the way they interact with LPs and understand how to use online networking to enhance their LP engagement strategies.
London, UK (PRWEB) June 23, 2014
Whilst the private equity industry previously had a reputation for being slow to adapt, it is clear that a large number of investors are embracing the benefits of online networking tools to improve their day-to-day efficiency, extend their reach and grow their professional networks.
Hundreds of fund managers from around the world, ranging from start-up firms to the industry's leading brand name firms, are actively using the AltAssets LP-GP Network to increase the efficiency and impact of their investor relations programmes. They use the platform to support continuous engagement with their existing investor base as well as to increase awareness among prospective LPs.
More than 3,000 institutional investors are already premium members of the LP-GP Network and are actively using the platform's proprietary tools to access customised information on fund managers, market development and performance data, as well as to follow, connect and engage with fund managers of potential interest. The reach of the Network is already wide enough that, in aggregate, members work at institutions managing more than 90% of global assets under management in the alternative assets industry.
AltAssets CEO Richard Sachar said, "We expected a steady take-up of the service, but have been surprised at how quickly some of the biggest private equity firms and institutional investors have become active members. It's clear that the most successful firms are continuously improving the way they interact with limited partners (LPs) and understand how to use online networking to support and enhance their LP engagement strategies. We've also seen that institutional investors want to be able to manage information flows more effectively and to connect and communicate with general partners (GP) more efficiently and we're delighted to be working closely with them to continuously develop the LP-GP Network to meet their ongoing needs."
About AltAssets
AltAssets is a global investor network that has served the institutional investor community in alternative assets for over a decade. The company recently raised growth capital from a wide group of well-known European private equity, venture capital and hedge fund industries in order to develop its online networking platform and expand its highly successful range of investor events.
The AltAssets news service has established itself as the world's most widely used source of online information in the global private equity industry with 50,000 professionals from over 150 countries accessing news and research each month. Over 10,000 limited partners (LPs) are regular users of AltAssets .
AltAssets has offices in London, Hong Kong and Manila with other offices planned soon.