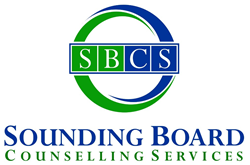 Pay attention to patterns of carelessness.
Toronto, Ontario (PRWEB) July 30, 2014
With the dog days of summer upon us, many people find themselves drinking margaritas on a patio, beers at the cottage or cocktails on a day off. And many people can drink moderately without experiencing many, if any, negative consequences. But how does one recognize if drinking has crossed a line to becoming problematic?
Here are some signs to "WATCH" for:
W----Work Woes----If obligations at work, school or home are repeatedly not being fulfilled due to alcohol use, then drinking has gone beyond "social". Examples include: tardiness or absence from commitments, declining performance in work, school or home duties, or being intoxicated while at work. Pay attention to patterns of carelessness around professional and personal obligations.
A----Altercations----Physical fights and verbal disputes that are caused or intensified by alcohol use are a major red flag. This will often be more noticeable to friends and family than to the person drinking. Remember, it is best not to try to reason with someone under the influence of alcohol. Try to ensure safety as best as possible and address concerns at another time, in a calmer environment.
T----Time Spent----The amount of time that is spent getting, consuming or recovering from alcohol use can also be revealing. Think less about tracking the hours, and more about time taken away from doing other activities of interest.
C---Cravings----This is when a feeling goes beyond "it would be nice to have a drink" and turns into an urgent desire for alcohol. This has actually been added to the criteria for alcohol use disorder.
H---Hazardous----Driving a car or operating machinery under the influence of alcohol, puts that person as well as others in danger. While this is highly publicized and dramatized, it should not be overlooked. It can also be a sign that drinking is going beyond just a good time.
The acronym "WATCH" can help in remembering a few of the warning signs of alcohol concerns. To see what doctors and addiction specialists utilize when diagnosing Alcohol Use Disorder (including changes from DSM-IV to DSM-5 criteria) visit: http://pubs.niaaa.nih.gov/publications/dsmfactsheet/dsmfact.pdf. This is not meant as a substitute for professional assessments or assistance. Speak to a local professional or primary doctor if drinking is becoming a concern for you or a loved one.
Want to speak to a therapist and live in the Toronto or Hamilton, Ontario area? Contact Sounding Board Counselling Services at soundingboardonline.com to schedule an appointment.