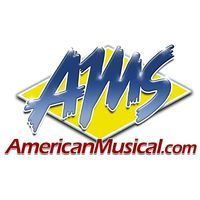 Oakland, NJ (PRWEB) June 20, 2014
American Musical Supply, in conjunction with Marketing Concepts and the Fender Musical Instruments Corporation (FMIC) is pleased to announce EXPERIENCE FENDER, a one-of-a-kind event showcasing Fender instruments, amplifiers and culture, to be held in Spicer, Minn. on July 10, 2014. The public is welcome to attend, as live music, product demonstrations and exciting giveaways will occur during the day and evening. Meet team members from Fender and AMS, and see firsthand why FMIC is the world's leading supplier of musical instruments and amplifiers.
Live Music will be supplied by Six String Playground, Fallen Kingz and Shasta Blvd, along with a host of special guests. In addition, the Fender Airstream Trailer will be on hand, one of the coolest icons in the business, where EXPERIENCE FENDER attendees can try out instruments and talk to company representatives. https://www.youtube.com/watch?v=j7uqJWPrxwo&feature=player_embedded
EXPERIENCE FENDER will be held at the Downtown City Park on the shores of beautiful Green Lake in Spicer, Minn., home of Marketing Concepts, American Musical Supply's full service contact center, marketing and catalog design & production service provider. The event will run from 3 – 10 p.m. on Thursday, July 10, 2014. All are welcome to attend.
Located in Oakland, New Jersey, American Musical Supply is a leading online merchant of professional and affordable musical equipment and supplies including guitars, amplifiers, live sound, DJ gear and more. AMS offers award-winning customer service and the http://www.AmericanMusical.com website has also been ranked in Internet Retailer's top 500 e-retailing businesses.