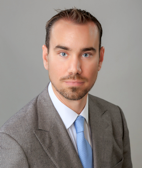 We are very pleased to have Jon join our leadership team. He brings a wealth of experience that will generate significant value for our members and portfolio companies.
New Orleans, La. (PRWEB) June 23, 2014
South Coast Angel Fund, a member-managed angel capital fund investing in entrepreneurial, early-stage companies in Louisiana and the Gulf Coast community, announced the appointment of Jon Atkinson as fund executive today. The full-time hire was made in anticipation of the development of a second early stage angel fund. Jon brings professional finance and deep, local, entrepreneurial ecosystem experience, and will lead the fund's business development and outreach efforts in addition to coordinating due diligence and managing day-to-day operations.
"We are very pleased to have Jon join our leadership team. He brings a wealth of experience that will generate significant value for our members and portfolio companies," said co-founder, Clayton White. "We are excited for a local, New Orleans talent to help secure our future sustainability and growth of our organization."
Jon's passion for entrepreneurism began when he created an early stage social innovation incubator called the Changemaker Institute while an MBA student at Tulane. His experience in professional finance was honed as head of lending operations for the Louisiana market of Trufund Financial Services, Inc., a platform he developed to provide creatively structured growth capital for dozens of local businesses. Jon has also worked in commercial lending for Hancock Bank, and held management roles in several small businesses. Jon is active in the early stage ecosystem and regularly volunteers with incubator program such as Propeller and Idea Village.
In addition to his operating responsibilities, Jon plans to build upon South Coast's commitment to entrepreneurial education by further developing the fund's highly innovative and successful partnership with Loyola University's College of Business. Through an investment in South Coast and a partnership around curriculum development, Loyola teaches MBA students to think like real early stage investors by working with real start-ups and investment dollars.
"Jon's experience, relationships, and roots in the entrepreneurial community will help South Coast Angel Fund take its activities to the next level," said William Locander, Dean of Loyola University College of Business, South Coast sponsor and member. "Entrepreneurship and student-community involvement are core pillars of the student experience at Loyola. We are excited to have Jon continue to develop the College of Business' innovative partnership with South Coast."
"I'm excited to join forces with co-founders Clayton White and Choose Taurman in order to expand the size and reach of the fund, enhance the membership experience, manage deal flow, and deepen partnerships with portfolio companies," said Atkinson.
For additional information on South Coast Angel Fund, please click here.
###
About South Coast Angel Fund
South Coast Angel Fund was founded in 2010 as the first organized Angel Fund in Southeast Louisiana. The fund organizes individual "accredited investors" to make equity investments in early stage high growth potential companies. South Coast Angel Fund I has 43 members and has deployed capital to 5 companies regionally. The fund fills a critical role in the emerging early stage capital landscape and is poised for growth given the region's recent spike in entrepreneurial activity. For more information, please visit SouthCoastAngelFund.com.