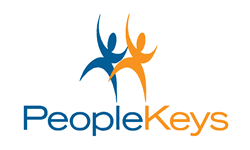 There's so much more to personality testing than what you see on Facebook. For companies like ours, there's real psychology behind the tests we create.
Boardman, OH (PRWEB) June 24, 2014
In the first week of June alone, Buzzfeed published 15 different personality tests in the span of 24 hours. Their quizzes have virtually taken over social media sites like Facebook, showing that personality tests are more popular now than ever.
Though Buzzfeed quizzes rarely go deeper than telling people what Muppet they're most like or what Harry Potter house they should be sorted into, people love them. Over 41 million people have taken Buzzfeed's "What State Should You Live In?" quiz alone. People that take the time to answer the questions on these tests say they're fun—a nice diversion—but typically they take little stock in the outcome.
Ohio-based behavioral analysis firm PeopleKeys wants to change the superficial reputation of personality tests. After 30 years in the business of behavioral analysis, they have proven that personality tests can be used for much more than entertainment. In a push to change the pop-culture perception of personality tests with the younger generation, PeopleKeys is working with students across the country to introduce them to a clinically-tested personality assessment method called DISC. PeopleKeys Director of Operations Ashley Kulkin believes this method, part of a comprehensive personality testing program for young people they call StudentKeys (http://peoplekeys.com/solutions/studentkeys), offers a much deeper perspective on personality than social media quizzes can provide.
Kulkin said, "There's so much more to personality testing than what you see on Facebook. For companies like ours, there's real psychology behind the tests we create. One of the methods that we use, DISC, has been in use around the world since it was developed at Harvard in the 1920's. It's based on the idea that human behavior follows four basic patterns—Dominant (D), Influential (I), Steady (S), and Conscientious (C). When we work students, we use a special personality test that shows where they fall on the spectrum for all four traits. From there, they learn about what makes them special, how their personality style gives them very specific talents, what kinds of work they are most suited for... All kinds of very specific things tailored just for them."
The company hopes that their StudentKeys products will give young people a glimpse of the more serious side of personality testing. For students, this means learning personality-based strategies to increase motivation, retention, and academic success. For college graduates entering the workforce, this means offering insight into personality that can help them find the right job, take a smart approach to interview questions, learn how to assimilate into an office environment, and become more productive.
Though a slew of recent articles, including one from the New York Post, dismiss all personality tests as "unscientific," it's clear that not all personality tests are created equally. No matter what side of the debate you find yourself on, one thing is clear: For PeopleKeys and other behavioral analysis firms across the country, personality testing is serious business.
About PeopleKeys
PeopleKeys has been working in the field of behavioral analysis for over 25 years. Their products use DISC personality testing tools and theories of human behavior to help clients make improvements in their lives—anything from strengthening personal relationships to increasing productivity in the workplace. Product translations are available in a wide variety of languages, making PeopleKeys the international leader in helping people unlock their potential. For more information about PeopleKeys and their DISC solutions, contact Marketing Manager Kaitlyn Miller at 330-599-5580 x113.