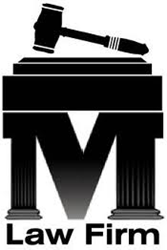 (PRWEB) June 20, 2014
A pedestrian is in critical condition after being struck by a car in Brooklyn, ABC News reported. (Pedestrian Struck in Brooklyn; NYPD Launches Vision Zero Initiative, May 26, 2014). The crash happened Monday morning around 12:30 a.m. at Atlantic Avenue and Bedford Avenue in Brooklyn. The area is one in which speed limits were recently lowered as part of Mayor Bill de Blasio's Vision Zero initiative to prevent pedestrian deaths in New York City. The victim, 52, was found by responding officers lying in the road with head and body trauma, and, according to the report, was rished to the hospital where he is listed in critical condition. Authorities say the pedestrian was not in the crosswalk at the time.
ABC News Reported Robert Daniel, 35, the driver of the 2013 black Dodge Charger that struck the pedestrian remained at the scene and was taken into custody. Authorities say they are charging Mr. Daniel with vehicular assault, driving while intoxicated, and driving while ability impaired. The incident took place the day after the NYPD announced its increased traffic enforcement operation as part of the Vision Zero plan. The initiative began on Monday and will conclude on June 1. Enforcement will focus on 21 precincts across all five boroughs and will focus on hazardous driving behavior such as speeding, running red lights, driving while using cell phone, and others.
"It is great to see a Mayor who is finally taking conrete steps toward curbing pedestrian deaths in the city," said Adnan Munawar, Partner at Munawar & Andrews-Santillo LLP. "People need to remember that driving is a privilege and that they should do with respect for other people's safety and well being. It will certainly be interesting to see what conclusions are drawn from the week-long initiative and what steps the Mayor will take as a result. In any case, there is no excuse for drunk driving; everyone needs to think twice before drinking and getting behind the wheel. The potential consequences are simply too great for both you and everyone else."
"Whatever comes of this incident and the Vision Zero initiative, we should applaud the Mayor for making public safety a top priority. Every year there are so many seemingly preventable deaths and hopefully this will go towards reducing that number. Sadly, it is likely that no matter what we do, there will always be accidents. When they do occur, it is essential that victims have the right representation so they can get the compensation they need and deserve. If you are in an accident and don't know what to do, contact a personal injury attorney right away and start protecting yourself. The consultation is free, and you only ever pay a fee if you win, so there is everything to gain by making that first call."
If you or a loved one has suffered an injury, medical condition, or worse, as a result of a motor vehicle accident in New York, you should contact a New York motor vehicle accident lawyer today to receive information about the your rights under the law and how to pursue claims for the compensation you deserve.
About Munawar & Andrews-Santillo, LLP
http://www.mlawfirm.com/
http://workers-compensation-lawyers-nyc.com/
Munawar & Andrews-Santillo, LLP ("MLawfirm") is a Personal Injury Law Firm in New York City. Our team of highly qualified and skilled attorneys handles and represents clients in a wide range of legal areas including: Car/Auto Accidents, Bike Accidents, Truck Accidents, Construction Accidents, Workers Compensation, Medical Malpractice and No-Fault Collection/Litigation/Arbitration or Accidents. If you need legal help feel free to contact our attorneys. We are available 24 hours a day, 7 days a week, 365 days a year to our clients. Because Insurance companies have their attorneys, adjusters and representatives well trained to defend, delay and frustrate your right to recover full and adequate compensation and damages. One of our greatest strengths is that we are Trial Lawyers. That means we prepare client's case as if it is going to court and we use tireless effort to secure the best possible results for them. At Munawar & Andrews-Santillo LLP, a preeminent New York law firms, no case is too large or too small. Our attorneys treat all clients with the respect and dignity they deserve. Our law firm and attorneys work hard to deliver the very best results to all of our clients. Do you have a legal issue? Do not hesitate to call for free consultation at (212)-400-4000.
"Lawyer Advertising"
"Prior results do not guarantee a similar outcome."
"Content of the press release is not intended to provide legal or other advice or to create an attorney-client relationship."