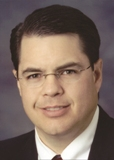 Ft. Lauderdale, Florida (PRWEB) June 20, 2014
Hundreds of salon and Spa owners, managers, stylists and staff from across the U.S. are making their way to Ft. Lauderdale, Florida for Millennium Software's annual "The Experience" conference next week. Many of the attendees are set to learn the in's and outs of HR during Avitus Group's class titled "Employment issues facing businesses." The class is June 23rd from 10:15 a.m. to 11:30 a.m. at the Marriott Harbor Beach Resort and Spa. The interactive session will focus on the daily employment issues that beauty industry business owners face and strategies to handle difficult situations. Expert HR speaker, Avitus Group's Ryan Braley, will also cover the biggest pitfalls employers face today: classification of employees.
"Millennium software is a cutting edge salon and spa scheduling product that helps business owners in the beauty industry streamline their business and become more profitable. Avitus Group compliments Millennium's efforts to help companies grow. We handle all of the administrative hassles like payroll and bookkeeping so a business owner can truly focus on growing their business. We're honored to be invited back to the The Experience as a featured speaker." -Dianne Parker, Avitus Group PR Manager.
Avitus Group is a nationwide company, based out of Billings, Montana, that helps other companies with administrative hassles. When businesses use Avitus Group, all of the necessary, yet burdensome functions of the business become Avitus Group's responsibility, so the business can focus on what they do best, grow and increase profits. Avitus Group serves clients nationwide through 10 regional office locations from California to Florida. They also serve international clients through partner locations in Europe, Canada, China, England, India, Japan and Singapore.