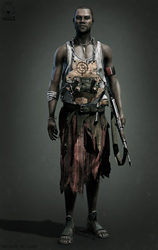 Prior to training, I have had no 3D experience.
Vancouver, BC (PRWEB) June 20, 2014
Vancouver computer animation school, Think Tank Training Centre, is proud to announce that many of its students were recognized at this year's annual CG Student Awards, the leading awards for games and VFX/animation students. Prizes that add up to a combined total of $230,000 are awarded along with 15 industry internships, across six massive categories. Gabriel Huynh and Patrick Kilcher received commendations and five students were named as finalists: Edgar Enciso, Ivan Lopez, Ingrid Clemeno, Shawn Kassian and Peter Pan.
Gabrielle Huynh, commended for the People's Choice award, said, "I am a recent graduate of Think Tank Training Centre. Prior to training, I have had no 3D experience. Growing up, I developed a fascination with all mediums of art and atmospheres that tell a story. I am an environment modeler with a focus on modeling, texturing and look development for film. I really hope to break into film and learn from my peers in the industry."
Thousands of schools offer specialized programs in computer animation, but Think Tank sets itself apart for many reasons. Not only do they offer high profile instructors who work in the field they teach, but they also receive program advice from Vancouver's top film and game studios. Combine this with a small class size of twelve students, dedicated work stations, and equipment/software exceeding industry standards; you get one of the best CG Schools in the world. To read more about the Think Tank Advantage, please visit http://www.tttc.ca/the-thinktank-advantage.
About Think Tank Training Centre:
Founded in 2005 and located in beautiful Vancouver, BC, Think Tank Training Centre specializes in the latest software, techniques, and technologies in order to cater to the needs of the film, television and video game industries both locally and worldwide. Computer animation training has become a popular choice with CG schools around the world turning out hundreds of grads per year. In order to be successful as an animation school graduate, students must be exceptional. Think Tank is dedicated to providing cutting-edge relevant, current, and effective training that will ensure a realistic opportunity for industry employment. For more information, please visit http://www.tttc.ca.