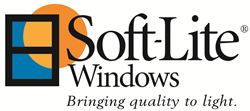 Window Nation is part of the excellent network of dealers and distributors that promote and sell our products, and we're especially proud that they've earned this distinction.
Streetsboro, OH (PRWEB) June 27, 2014
Soft-Lite Windows is pleased to pay tribute to one of its long-standing dealers, Window Nation, which was recently recognized on Window & Door magazine's Top Specialists ranking for 2014. This prestigious honor is bestowed upon the top, largest independently owned, specialty window and door companies. It is designed to highlight the unique expertise of dealers and distributors that primarily focus on the window and door market.
This new Top Specialist list ranks dealers and distributors specializing in windows, doors, skylights, sunrooms and related products for the new construction, remodeling and replacement markets, based on sales volume. To qualify for these rankings, sales of windows, doors, skylights and related products, accessories and services must account for more than 50 percent of a company's 2013 estimated total sales.
With this saturated market and plenty of companies for consumers to choose from, Window Nation takes pride in its long-standing reputation in its community. As a top-ranked window company that has been around for decades and is constantly listening to its customers' feedback, Window Nation understands the importance of delivering a good quality product with a smooth installation to make it a stress-free of a process for their customers.
"There are many aspects of what someone might go through during the consumer process," says Harley Magden, CEO of Window Nation. "We've fine-tuned a lot of things in the way we do business to ensure that our customers walk away from the job happy. For instance, 99% of our windows require no follow up service and we make sure that every new customer hears from us before, during and twice after the job to make sure everything went smoothly."
"Window Nation is part of the excellent network of dealers and distributors that promote and sell our products, and we're especially proud that they've earned this distinction," said Roy Anderson, President of Soft-Lite Windows. "Window Nation's dedication to providing the absolute best customer service, along with its business expansion plan and commitment to taking advantage of today's technology, have enabled the company to successfully achieve the consistent growth it has strived for."
Ranked as the 12th largest remodeler in the USA (by Replacement Contractor Magazine,) Window Nation sells and installs premium replacement windows, doors and siding to residential homeowners in Maryland, Northern Virginia, Northeast Ohio, Delaware, Pennsylvania and New Jersey. The company takes great pride in the 160,000+ window installations that it completed last year and is best known for the attention it pays to every detail: the products, the installation, the schedule, and its customers' homes. As a result of this keen attention to detail, 94% of customers who completed Window Nation's post-installation survey said they were "very satisfied"; 93% would refer Window Nation to their friends and family. Learn more about Window Nation at http://www.windownation.com.
Soft-Lite is a vinyl replacement window and door manufacturer headquartered in Streetsboro, Ohio. The company is the recipient of the 2014 National ENERGY STAR Partner of the Year Award, a multiple Crystal Achievement Award winner and is also a recipient of the Friedman Corporation Customer Appreciation Award, the Window & Door Top 100 Manufacturers recognition, and the Door and Window "Companies To Watch" recognition. For more information, visit http://www.soft-lite.com.