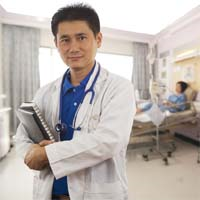 Resveratrol and clofarabine elicited a marked cytotoxicity on malignant mesothelioma...
Raleigh, NC (PRWEB) June 23, 2014
Surviving Mesothelioma is reacting to news that scientists in Korea have found a mesothelioma-fighting benefit to combining the red wine phenol resveratrol with a drug called clofarabine. Details on the discovery have just been posted on the Surviving Mesothelioma website. Click here to read the new article.
Cancer researchers at Soonchunhyang University in Cheonan, Korea tested the combination of clofarabine and resveratrol on mesothelioma cells and healthy cells in the lab. Clofarabine is a drug normally used to treat relapsed leukemia in children.
According to lead study author Dr. Yoon-Jin Lee, the mixture "elicited a marked cytotoxicity on malignant mesothelioma MSTO-211H cells but not on the corresponding normal mesothelial MeT-5A cells".
The study, published in Biochemistry and Molecular Biology (BMB) Reports, is the latest in a series of studies by the same team, focused on the mesothelioma-fighting power of resveratrol. Lee and colleagues say the resveratrol/clofarabine combination triggered a cascade of death-inducing proteins in the mesothelioma cells.
"Finding a way to selectively target malignant cells without harming healthy cells is one of the biggest challenges in cancer treatment," says Alex Strauss, Managing Editor of Surviving Mesothelioma. "We find this study exciting because it suggests that such targeting is possible with mesothelioma."
To read more about the potential benefits of resveratrol and clofarabine in mesothelioma treatment, see Red Wine Compound and Leukemia Drug Target Mesothelioma Cells now available on the Surviving Mesothelioma website.
Lee, YL et al, "Resveratrol and clofarabine induces a preferential apoptosis-activating effect on malignant mesothelioma cell by Mcl-1 down-regulation and caspase-3 activation", June 13, 2014, BMB Reports, Epub ahead of print, http://www.ncbi.nlm.nih.gov/pubmed/24924397.
For nearly ten years, Surviving Mesothelioma has brought readers the most important and ground-breaking news on the causes, diagnosis and treatment of mesothelioma. All Surviving Mesothelioma news is gathered and reported directly from the peer-reviewed medical literature. Written for patients and their loved ones, Surviving Mesothelioma news helps families make more informed decisions.