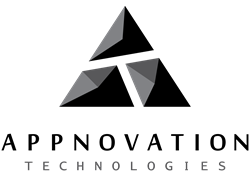 "It's been a banner year for growth and innovation for us," says Appnovation CEO, Arnold Leung. "It's a great boost to our worldwide team to receive such recognition for all their hard work from partners and other organizations alike."
VANCOUVER, BC (PRWEB) June 24, 2014
Appnovation Technologies had a big week to kick off June winning a total of nine combined awards from Acquia, Alfresco and the Blue Drop Awards. The wins were announced at DrupalCon in Austin, where Appnovation was speaking on their work with media conglomerate Time Inc., and at Alfresco's Partner Kickoff in San Mateo.
The bevy of accolades started in Austin at Acquia's Partner Day where Appnovation, an Acquia Enterprise Select Partner, took home the "Acquia Partner Site of the Year" awards in the High Tech and Brand Awareness categories. Acquia's digital agency partners submitted more than 100 client sites for consideration across 15 categories. Judges selected 15 winners from 45 finalists, evaluating each site's visual design, functionality, integration and overall customer experience to select the winners.
The windfall continued the next day at DrupalCon where Appnovation won across all five categories they were nominated for in at the Blue Drop Awards, including "Drupal Website of the Year" for their work on the Samsung Knox portal.
In San Mateo, the IT services firm was recognized by Alfresco at their Americas Partner Kickoff by being presented awards for "Biggest Deal of the Year" and "Americas Fastest Growing Partner". Appnovation is a Platinum Partner with Alfresco and previously received the "Partner Solution of the Year" award in 2012.
"It's been a banner year for growth and innovation for us," says Appnovation CEO, Arnold Leung. "It's a great boost to our worldwide team to receive such recognition for all their hard work from partners and other organizations alike."
About Appnovation Technologies
Appnovation builds web, intranet and mobile applications using the open source stack. We specialize in Drupal, Alfresco, HTML5 frameworks, Hadoop, MongoDB and MuleSoft. Our Drupal development experience focuses on the development of corporate, community and E-Commerce web sites. Our Alfresco expertise focuses on the creation of content rich web sites with complex publishing controls. Our mobile development experience focuses on using HTML5 technologies to deliver both native and web applications to any mobile platform including iOS, Blackberry, Microsoft mobile and Android devices.
For more information regarding Appnovation Technologies, please visit http://www.appnovation.com.
###
Media Contact:
Isabel da Costa, Marketing Manager
Appnovation Technologies
604-568-0313 ext 112
isabel(at)appnovation(dot)com
http://www.appnovation.com