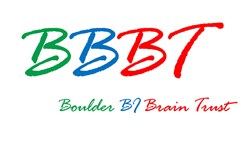 We are eager to reconnect with our longtime friends at the BBBT and get a range of analyst viewpoints on our strategy, differentiation, go-to-market, and roadmap priorities. -- John Santaferraro, Vice President, Solution and Product Marketing
Boulder, Colorado (PRWEB) June 23, 2014
On Tuesday, June 24, 2014, Actian's Vice President of Solution and Product Marketing, John Santaferraro, and Senior Vice President of Engineering, Emma McGrattan, will discuss how companies investing in Hadoop can now broaden the scope of data discovery, increase the accuracy of decisions, and speed time to value.
In early June, Actian announced the Actian Analytics PlatformTM – Hadoop SQL Edition, the first end-to-end analytics platform built to run 100 percent natively in Hadoop, delivering the highest performing, industrial grade, fully compliant SQL in Hadoop offering. Combined with Actian's visual data flow framework, Actian's platform now makes Hadoop data accessible to the entire enterprise by empowering millions of business-savvy SQL users and business analysts to conduct advanced analytics directly on data in the Hadoop Distributed File System (HDFS) via YARN.
"The BBBT is a fantastic opportunity for Actian to engage with some of the industry's brightest minds to discuss the Actian Analytics Platform – Hadoop SQL Edition," said Mr. Santaferraro. "We are eager to reconnect with our longtime friends at the BBBT and get a range of analyst viewpoints on our strategy, differentiation, go-to-market and roadmap priorities."
"Hadoop is the shiny new BI object that everyone wants for analytics, but it takes more than just wanting it. It has to be bullet-proof! It must be production ready and fully compliant with IT's security, privacy, and performance SLAs. Actian promises just such an environment," said BBBT Founder, Claudia Imhoff. "We BBBT members will assess their readiness and generate our opinions on this latest analytics platform offering on June 24th. Stay tuned."
A podcast summarizing the presentation will be available at the BBBT Podcast page, and a video of the presentation will be available at the BBBT Videos Page.
About BBBT
The Boulder Business Intelligence Brain Trust has served the BI industry since 2006. It is a consortium of over 150 industry analysts, experts, and practitioners from around the world. BBBT hosts BI industry vendors who provide extended, interactive briefings, streamed live as webinars exclusively to BBBT members. It's a reciprocal arrangement, the members receive the latest information on current and planned BI tools and technologies, and the vendors get valuable feedback on their offerings, marketing, and messaging.
About Actian
Actian transforms big data into business value for any organization―not just the privileged few. Actian provides transformational business value by delivering actionable insights into new sources of revenue, business opportunities, and ways of mitigating risk with high-performance, in-database analytics complemented with extensive connectivity and data preparation. The 21st century software architecture of the Actian Analytics Platform delivers extreme performance with off-the-shelf hardware, overcoming key technical and economic barriers to broad adoption of big data. Actian also makes Hadoop enterprise-grade by providing high-performance ELT, visual design, and SQL analytics on Hadoop without the need for MapReduce skills. Among the tens of thousands of organizations using Actian are innovators using analytics for a significant competitive advantage in industries such as financial services, telecommunications, digital media, healthcare, and retail. The company is headquartered in Silicon Valley and has offices worldwide. Stay connected with Actian Corporation at http://www.actian.com or on Facebook, Twitter, and LinkedIn.
(Actian, Actian Analytics Platform, Accelerating Big Data 2.0, and Big Data for the Rest of Us are trademarks of Actian Corporation and its subsidiaries. All other trademarks, trade names, service marks, and logos referenced herein belong to their respective companies. )