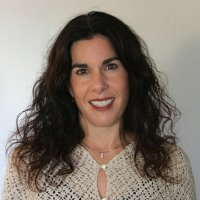 New York will never seem the same after savoring Leslie Adatto's beautiful (and practical!) explorations of the city above our heads - Stephen Brewer, Travel Journalist and contributor to Fodor's, Frommer's & Berlitz travel series
Schaumburg, Illinois (PRWEB) June 22, 2014
ROOF EXPLORER'S GUIDE: 101 New York City Rooftops by Leslie Adatto is the definitive guide to an agglomeration of urban rooftop hot spots in the Empire State. eBooks2go was elated to work with Leslie to transform this comprehensive guide into an incredible eBook.
Boasting a collection of rooftop destinations throughout the Bronx, Brooklyn, Manhattan, Queens, and Staten Island, the author's touring-based book provides locations for residents, vacationers, and sightseers alike to experience. Stephen Brewer, Travel Journalist and contributor to Fodor's, Frommer's & Berlitz travel series, said "New York will never seem the same after savoring Leslie Adatto's beautiful (and practical!) explorations of the city above our heads" after reviewing her published work.
Covering everything from hotel rooftop bars and restaurants to elevated parks and museums, ROOF EXPLORER'S GUIDE: 101 New York City Rooftops will impress even the most seasoned of voyagers. Divided into easy-to-use sections, Adatto's book incorporates breath-taking photos with nuances of each setting, as well as practical information like which subway to use to get there.
Adatto has been searching for and experimenting with New York City rooftops since relocating to Manhattan in 2010. She blogs about New York City rooftops at http://www.lookingupwithleslie.com and organizes two active meet-up groups, The New York Roof Deck and Roof Gardening and Rooftop Drinkers NYC.
ROOF EXPLORER'S GUIDE: 101 New York City is now available for purchase for Android and iOS devices via Google Play Books and the iBooks Store.
eBooks2go, the digital arm of Gantec Publishing Solutions LLC, is a full-service conversion provider as well as a supplier of end-to-end solutions for the digital space. We make the world of online publishing easy and affordable for independent authors, writers, and publishers.