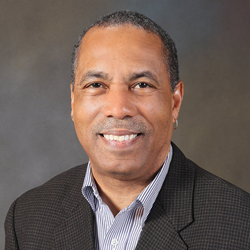 New York, NY (PRWEB) June 23, 2014
HEARME, a 501(c)(3) corporation, has named musician, entrepreneur and educator Lenny Robinson as Executive Director. HEARME's mission is to provide orphans, homeless, and isolated youth the opportunity to develop a powerful international community of understanding through music creation. HEARME provides iPad based recording studios with music education software and a collaborative online music creation network to disadvantaged youth worldwide. With these tools these young people will have the opportunity to rise out of their isolation and poverty with technical and life skills, expanded awareness of and connection to their world, and the acknowledgement that their creative voice matters. Lenny will oversee and direct all aspects of operations as HEARME embarks on its expansion plan which will see HEARME Hubs grow from the two Pilot Hubs in New York City to approximately 125 Hub locations globally by 2016.
HEARME was formed by Shae D'lyn and Kevin Jackson after the release of their documentary, HEARME – The Imagine Project. Shae and Kevin, together with producer Eric Liebman, traveled to orphanages in Sierra Leone, Cambodia, Puerto Rico, Los Angeles and Iraq. Their purpose? To unite orphaned and isolated children across the globe through an online music studio to enable them to create music together and further peace. They filmed the journey to better communicate the vision and the response to the documentary led to the formation of HEARME, Inc.
"HEARME is thrilled to announce that Lenny Robinson is coming on board to manifest our vision of a music creation network for disadvantaged and isolated children around the globe. He will helm the project guided by his years as a master musician and educator who has facilitated international music collaboration and has spent his life inspiring young people to find and share their creative voices," says Shae D'lyn, founder of HEARME.
Lenny is beginning his tenure by initiating several actions. He has devised a long range, multiphase, strategic action plan that moves HEARME from 2 Hubs in 2014 to approximately 125 Hubs by 2016. As a first step in that strategic action plan, Lenny is announcing the kickoff of HEARME's new grassroots Capital Campaign. Themed "Help HEARME Thrive with Five", it asks donors to donate $5+ and forward the request to 5+ friends as a way to harness the exponential nature of social media. There is a recording artist media push planned for the month of June.
An agreement was signed with Henry Street Settlement/Abrons Arts Center to house the initial HEARME Pilot Hub location. Lenny announced that the Abrons Arts Center has partnered with HEARME to offer this creative, collaborative experience to homeless and otherwise disadvantaged youth on the Lower East Side. "Henry Street is the perfect place to launch our HEARME Hub program. Their commitment to the Lower East side is well-documented and the kids there will get the opportunity to learn the techniques of music production in a creative and interactive way while also fostering a sense of community and peace with the young people from our second site uptown," said Lenny.
Also announced was the addition of Michael "Dhundee" Edwards to the HEARME team as Director of Training. When asked about the addition, Lenny stated, "As the director of a city program that taught Public School youth how to create music on an iPad based recording studio, Michael is well prepared to not only teach students, but to teach other teachers as well."
"A constant throughout my life journey has been the theme of sharing the therapeutic power of music with the world. HEARME's mission statement is evidence that it is dedicated to this same idea and I am honored to have been tasked with leading HEARME from vision to reality," Lenny said as he downed his last sip of coffee and headed off to the Kennedy Center to play for the Blue Note Records celebration. "May we all be blessed with the gift of creation."