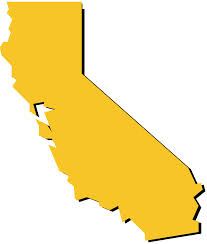 Median home prices paid at $386,000 increased 0.8%
Chicago, IL (PRWEB) June 21, 2014
Peoples Home Equity was noticed that California home sales declined both monthly and yearly. Peoples Home Equity does not find this decline as necessarily a bad thing for the rest of the United States and thinks California housing market remains much in a growth stage.
According to a June 12th DQnews.com release titled "California May Home Sales" it was announced that California home sales experienced a 0.7% decline from April and a 14.4% fall from May of 2013. There were a total of 37,734 sales in May 2014 down from 44,087 sales in May 2013.
While this news may sound demoralizing, Peoples Home Equity reminds readers that DQnews.com's "National Home Sales Snapshot" has been showing superb nationwide home sale growth since the end of winter. As California home sales are taking a short pause other parts of the United States must be outperforming. Peoples Home Equity predicts that regions that are currently outperforming are those that suffered the most during the winter, which are the Midwest the upper east coast. During the winter the western part of America was the shining star while the Midwest and upper east endured an unusually cold winter. Now that winter has past, home buyers, particularly in the Midwest are taking advantage of the warmer weather to look at property listings. That said, inventory shortages are being felt across the nation including California where the San Francisco Bay area is seeing home prices shoot up high due to tech wealth in the area.
Median home prices paid at $386,000 increased 0.8% "from $383,000 in April and up 13.5 percent from $340,000 in May 2013." For reference the March/April/May 2007 was where "the median peaked at $484,000. The post-peak trough was $221,000 in April 2009."
The effect of higher mortgage rates from a year prior and falling rates from April to May is summarized in: the "mortgage payment that California buyers committed themselves to paying last month was $1,508, down from $1,523 the month before and up from $1,227 a year earlier. The difference between $1,508 and $1,227 is $281/month or $3,372/year. This difference is the same as a nice vacation for some folks or the annual payment on a new vehicle.
If interested in purchase a property in California please note that Peoples Home Equity has a branch in Dana Point. Consider speaking with a Peoples Home Equity loan officer today at: 262-563-4026