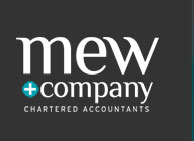 Our experience gained through many years of corporate tax planning, has allowed us to help our clients protect their net wealth and preserve the equity in their business; for today and for generations to come
Vancouver, BC (PRWEB) June 23, 2014
Mew and Company, a Vancouver group of associates, has recently announced that they will now be providing improved and enhanced taxation services for individual, as well as, corporate clients in Vancouver, BC. The new set of services will include the financial guidance of taxation gurus in order to make the process streamlined for businesses and households. This group of Vancouver chartered accountants will take over the entire process, tedious paperwork and formalities, and do them all for their clients, leaving behind nothing to worry about.
Mew and Company believes in relieving their clients of the "financial fatigue" caused by continuous calculations and the constant worry of solving taxation issues. The Vancouver associates will take care of all the taxes and the paperwork, while the client can invest the saved time in doing what is most rewarding for them. By leaving the financial issues in the hands of the experts, clients can avoid the risk of mistakes and unnecessary litigation, as well as relieve themselves of the financial hassles. With a profound history of excellence and accuracy, Mew and Company is in a sound position to guarantee excellent customer service.
"Our experience gained through many years of corporate tax planning, has allowed us to help our clients protect their net wealth and preserve the equity in their business; for today and for generations to come," states a representative at Mew and Company.
About the Company
Mew and Company, a Vancouver-based group of associates, is an ideal solution to the taxation problem. With their simple philosophy of building long-lasting customer relationships, the company has been serving many corporate clients in a variety of fields, including restaurants, real estate, retail and also the service industry. Investing in their specialist services will undoubtedly prove to be fruitful for all kinds of clients.
To know more about Mew and Company, log on to http://mewco.ca/. In order to get in touch with a representative to discuss viable financial services, visit the website http://mewco.ca/ for further contact information.