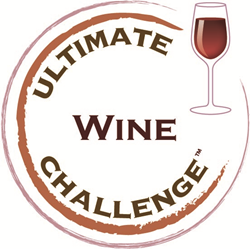 Ultimate Wine Challenge has had dramatic, double-digit increase in participation again this year... - F. Paul Pacult
New York, NY (PRWEB) June 25, 2014
Ultimate Beverage Challenge® (UBC) proudly announces the results of the fifth Ultimate Wine Challenge® (UWC), held June 2-13, 2014 at UBC headquarters in Westchester County, New York.
Led by UBC Founder and Judging Chairman F. Paul Pacult and Judging Co-Chairman Sean Ludford, eight of the world's foremost wine authorities evaluated over 850 wines from around the world.
This remarkable group of judges scored wines using UWC's innovative multi-round judging system and the consumer-friendly 100-point rating scale. In addition to F. Paul Pacult and Sean Ludford, UWC's judges' roster included: Doug Frost, MS, MW; sommelier Jason Hedges; buyer Tess Rose; writer Patricia Savoie; consultant Rick Schofield, CWE and writer and editor Tara Q. Thomas.
Thirty-three wines were awarded Chairman's Trophies as the highest scoring wines in their category. Additionally, scores of wines were hailed as category Finalists and Great Values, based upon their favorable score-to-price ratio, which proves that great tasting wines don't always have to be expensive. This year, UWC introduces the Tried & True AwardSM to recognize brands that can be relied on to provide unfailing quality and superb taste to consumers year after year. To be eligible, brands that entered UWC 2014 must have scored 85 points or higher in this year's Challenge as well as in at least two previous Challenges.
All wines rated a score of 85 and higher by UWC judging panels have accompanying tasting notes.
In accordance with strict UWC service policy, all wines were judged in appropriate fine crystal glassware at the proper temperature and were grouped in small flights of 3 to 7 wines, according to grape type, region, and price. The judging panels did not know the identity of any of the entered sparkling, still, fortified wines or sakes, in order to ensure unbiased evaluations and a level playing field for all wines.
Said Pacult of UWC 2014, "The dramatic, double-digit increase in participation again this year from wine producers making wine on five continents serves as a clear affirmation of Ultimate Beverage Challenge's unwavering commitment to impartial methodology, verifiable authority, and uncompromising integrity. In short, everything we do, every system we've created, is geared to showcase each wine's virtues in the fairest light possible."
Top scoring wines will be published in the Ultimate Beverage Challenge 2014 Guide to the World's Best Wine & Spirits in the October 2014 issue of Beverage Media, which goes out to over 70,000 beverage alcohol buyers in the United States.
2014 Ultimate Wine Challenge Chairman's Trophy Winners
Full results at http://www.ultimate-beverage.com/uwc2014results
Red Wines:

Buena Vista Winery The Count Sonoma County 2012, United States (Red Blends - North America)
Cantalici L'Antica Fornace di Ridolfo Baruffo Chianti Classico Riserva 2010, Italy (Sangiovese – World)
Chateau La Haye Majeste Grande Reserve Cabernet Sauvignon Saint-Estephe 2010, France (Cabernet Sauvignon – World)
DeLoach Vineyards Pinot Noir Russian River Valley 2012, United States (Pinot Noir – World)
Finca Moncloa Tintilla de Rota Cádiz 2011, Spain (Sweet Reds – World)
Girard Old Vine Zinfandel Napa Valley 2012, United States (Zinfandel – USA)
Kellermeister - Barossa Storyboard Collection Funk Wagon Barossa Valley 2011, Australia (Red Blends - Southern Hemisphere)
Lopez Noceti 1919 Seleccion Barrica Malbec Mendoza 2012, Argentina (Malbec – World)
Marques de Riscal Gran Reserva Rioja 2005, Spain (Assorted Reds – Spain)
Nederburg Pinotage Paarl 2012, South Africa (Other Red Varietals – World)
Quinta de Lemos Touriga Nacional Dao 2009, Portugal (Assorted Reds – Portugal)
Ridge Crest White Bluffs Merlot Columbia Valley 2011, United States (Merlot – World)
Spettacolare Real Tuscan Heirloom Edition Estate Grown Tuscany IGT 2011, Italy (Red Blends – Europe)
Tellurian Pastiche Shiraz Heathcote 2012, Australia (Shiraz/Syrah – World)
White Wines:

Quails' Gate Stewart Family Reserve Chardonnay Okanagan Valley 2012, Canada (Chardonnay – World)
Astrolabe Wines Sauvignon Blanc Marlborough 2013, New Zealand (Sauvignon Blanc – World)
Dr. Konstantin Frank Reserve Riesling Finger Lakes 2012, United States (Riesling – World)
Villa Pozzi Pinot Grigio Sicily IGT 2013, Italy (Pinot Grigio/Pinot Gris – World))
Dr. Konstantin Frank Gerwurztraminer Finger Lakes 2013, United States (Gewurztraminer – World)
Cantina Aurora Moscato Piemonte 2013, Italy (Muscat/Moscato/Muscatelle – World)
Gerovassiliou Epanomi 2013, Greece (White Blends – Europe)
Devonian Coast Wineries Mercator White Estate Select Nova Scotia 2012, Canada (White Blends – North America)
Helfrich Pinot Blanc Alsace 2013, France (Other White Varietals – World)
Rosé Wines:

Wollersheim Winery Prairie Blush White Marechal Foch Wisconsin 2013, United States (Rosé/Blush – North America)
Chateau Leoube Secret de Leoube Cotes-de-Provence 2013, France (Rosé/Blush – Europe)
Champagne/Sparkling Wines:

Moet & Chandon Imperial Brut Epernay, France (Champagne – France)
ASTORIA Millesimato Prosecco Valdobbiadene Prosecco Superiore 2013, Italy (Prosecco – Italy)
Domaine Carneros by Taittinger Brut Rosé Cuvee de la Pompadour Carneros, United States (Sparkling – USA)
Rotari Rose NV Trento, Italy (Sparkling – World)
Dessert Wines:

Turk Eiswein vom Gruner Veltliner Niederösterreich, Austria (Ice Wines – World)
Fortified Wines:

Barbadillo San Rafael Oloroso Dulce Jerez-Xeres-Sherry, Spain (Sherry – Spain)
Maurin Red Vermouth Burgundy, France (Vermouth – World)
Sakes:

Hizo Otokoyama Junmai Ginjyo Fukuoka, Japan (Sake – World)
Ultimate Wine Challenge…like no other competition and doesn't want to be.
ABOUT ULTIMATE BEVERAGE CHALLENGE
Ultimate Beverage Challenge (UBC) provides expert evaluation of wines and spirits for producers, importers and marketers through its two innovative annual competitions: Ultimate Spirits Challenge and Ultimate Wine Challenge. Based on exacting standards, expert judges and rigorous methodology, UBC raises the standards of spirits and wine evaluation and supplies ratings and accolades to help companies build their brands with buyers, both industry and consumer. UBC partners are F. Paul Pacult, Sue Woodley, David Talbot and Sean Ludford. Past Challenge results and event photos, videos and press coverage can be found at http://www.ultimate-beverage.com.
Ultimate Beverage Challenge inquiries: info(at)ultimate-beverage(dot)com, 1-347-878-6551
Facebook: http://www.facebook.com/UltimateBeverageChallenge
YouTube: http://www.youtube.com/user/ultimatebeverage
Media contact: Manuela Savona, Savona Communications, 1-917-969-1275, manuela(at)savonacommunications(dot)com