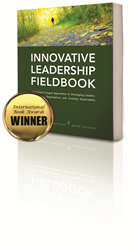 The material has made a very positive impact on my life and career goals, it's one of the best things I have done to build my leadership.
Columbus, Ohio (PRWEB) June 24, 2014
Eric's blog series is based on an International Book Award Winning series focusing on building innovative leadership. This series for those at all levels within organizations provides a practical approach for people to develop their leadership potential to keep pace with the dynamic environment of today's world. Workbooks are tailored to leaders ranging from emerging leaders through executive ranks. Eric's work is based on the upcoming book Innovative Leadership Workbook for College Students.
Metcalf & Associates' blog series provides examples of how college students can use this material to identify their vision and values and prepare for a career that allows them to build on their strengths and live according to that vision and values. The story of Eric is a three month series starting with the post "Meet Eric, Student Blog Series – Defining Your Vision" in which he talks about his experience using the Workbook to plan his professional career and life. Eric shares key elements of his overall exploration as he identified his vision, values, and career aspirations. Over the summer he will continue this process as he assesses his strengths and creates a plan to accomplish his goals and position himself for long-term career success. According to Eric,"The information from the workbook and blog will give any college student a head start on building great leadership ability, drive, and most of all confidence as they begin to plan their careers and enter the work force. The material has made a very positive impact on my life and career goals, it's one of the best things I have done to build my leadership. It's an honor to share this information with other college students."
The workbooks and online programs on which Eric's process is based provide a six-step process for developing innovative leadership qualities through a combination of well-researched theory, two practical business case studies, and corresponding tools and templates. The first two chapters of several workbooks are available for download at http://www.innovativeleadershipfieldbook.com. In addition, the first eleven weeks for the online program are delivered at no cost.
Metcalf & Associates, Inc., is a leadership development and management consulting firm that uses an integrative approach to help leaders and their organizations innovate how they lead and how they operate, helping them to thrive in a rapidly changing environment. CEO Maureen Metcalf is an acclaimed thought leader who has developed, tested, and implemented emerging models that dramatically improve leaders and contribute toward organizational success. Go to http://www.innovativeleadershipfieldbook.com to find out more about Metcalf & Associates and for information about all the workbooks in the series.