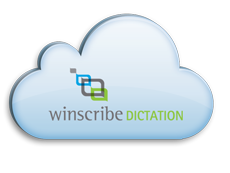 Today we are seeing interest from organizations, both large and small, who are looking for scalable and secure productivity solutions that reduce IT costs and offer a greater return on investment...
Auckland, NZ (PRWEB) June 23, 2014
The uptake of cloud computing in the healthcare industry is reaching new highs. According to marketsandmarkets.com there is an annual growth of 20%, a rate that has been steadily climbing since 2011. The global healthcare cloud computing market revenue is predicted to increase from $1.8 billion in 2011 to 5.4 billion by 2017. [1]
As would be expected, developed nations hold the major share of the uptake of cloud technology, with the United States as the leader in the field.
According to a recent survey, 83% of healthcare organizations are using cloud-based services, with 67% using Software as a Service (SaaS) solutions. The web-based 2014 Healthcare Information and Management Systems Society (HIMSS) Survey also found that the most common use of cloud-based solutions were for administrative purposes (73.4%), IT functions (73.4%), clinical applications and data (52.4%) and external data sharing (48.4%). [2]
These results suggest that the healthcare industry is becoming increasingly confident in cloud-based solutions for their IT requirements. In fact, the HIMSS survey shows that the majority of healthcare organizations that are currently using cloud-based solutions are looking to expand their use in the future.
As with other sectors, cloud computing offers many benefits to the healthcare market.
There's the flexibility and scalability that comes with cloud-based SaaS solutions. With no software or servers to buy, install or maintain or upgrade, SaaS solutions are popular with organizations asked to do more, with less.
Cloud-based solutions are economically feasible, lowering costs for payers and providers. Capital expenditure for software and servers is eliminated; reducing IT resource needs and accelerated deployments.
The centralized storage of data, including electronic medical records, also provides the efficient and convenient retrieval of information, improving workflow processes and timeliness.
SaaS solutions also manage the critical areas of physical, operational and system security, providing a safe and secure service to users.
The worldwide trend in the increasing utilization of cloud computing in the healthcare market is mirrored in the rapid development and growth of SaaS solutions.
Winscribe Cloud Services, formerly known as Winscribe OnDemand, a cloud-based SaaS Speech productivity workflow solution, has enjoyed a 56% increase in revenue growth over the last 12 months. This take up has increased across all sectors, including the medical, legal, professional and Government sectors, with thousands of users accessing the system every day.
As cloud-based solutions continue to be proven methods for data handling, Winscribe Cloud Services is no exception. Data entry is a process that is time and labor intensive. However, digital dictation is fast, easy and requires no learning time from physicians and other professionals. In addition to saving time, digital dictation has emerged a way to minimize errors by improving record-keeping and streamlining procedures. Since cloud technology aids data flow by eliminating the number of steps it takes to get data from one place to another, faster data entry through dictation and management in the cloud is proving to be a perfect match for businesses to improve productivity and reduce IT costs.
"We launched Winscribe's cloud solution six years ago and were first to market with our innovative solution", says Matthew Weavers CEO at Winscribe. "Since that time it has proved very popular with small to medium enterprises wishing to gain access to the market leading Winscribe dictation and transcription platform. Today we are seeing interest from organizations, both large and small, who are looking for scalable and secure productivity solutions that reduce IT costs and offer a greater return on investment, so organizations can get back to the primary intent of their business – patient and client care."
Sources:
[1] Healthcare Cloud Computing (Clinical, EMR, SaaS, Private, Public, Hybrid) Market - Global Trends, Challenges, Opportunities & Forecasts (2012 – 2017), marketsandmarkets.com, July 2012
[2] 2014 HIMSS Analytics Cloud Survey, HIMSS Analytics, June 2014
About Winscribe:
Winscribe is a world leading provider of speech productivity solutions supporting business requirements for digital dictation, transcription, voice recognition, and workflow management. Founded in 1995, Winscribe has offices in the USA, UK, New Zealand, Australia and Switzerland, with more than 100 sales partners in over 25 countries supporting more than 350,000 users worldwide.
The Winscribe solution is built on Microsoft architecture, to ensure easy integration and maintenance. Winscribe also supports a wide range of manufacturer-independent dictation devices and is scalable from small, single office locations up to large multinational corporations. For more information, please visit http://www.winscribe.com.