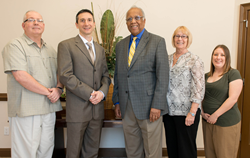 "We are proud to offer high quality intensive outpatient treatment for substance use disorders," stated Dr. Mirabile, MD, ABAM, FAAFP, Medical Director of Recovery Keys.
Saint Augustine, Florida (PRWEB) June 24, 2014
Recovery Keys now offers outpatient detoxification from drugs and alcohol while participating in Day Treatment (PHP) or Intensive Outpatient Treatment (IOP) for substance use disorders.
The new Day Treatment Program (PHP) provides the intensity of programming required to support the early stages of addiction recovery.
You may contact Recovery Keys at 904 342-5965 for a comprehensive substance abuse evaluation.