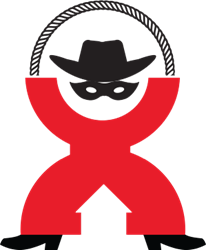 Don't Put Your Loan In Danger, Call The Loan Arranger
Denver, Colorado (PRWEB) July 02, 2014
Denver Mortgage Broker Jason M. Ruedy, also known as The Home Loan Arranger, believes that a large majority of potential home buyers have very little knowledge about how mortgage financing works and what actually happens during a home closing. This lack of knowledge often results in home buyers feeling overwhelmed and ultimately dissatisfied with the process. Nonetheless, potential home buyers feel better prepared and happier about their decision to purchase a specific home when their real estate agent and their mortgage lender provide them with ongoing detailed explanations of the process. This helps to prepare them for each and every step of the home buying experience.
A research study was conducted by Research Now (on behalf of Chase) between the dates of March 10, 2014 and March 17, 2014 and was published on BusinessWire on April 29, 2014. The published article, entitled, "What I Wish I Knew About the Homebuying Process," reported that 9 out of 10 buyers felt prepared when they bought their home. In hindsight, however, 56 percent wished they had been armed with more knowledge about the financial aspects of purchasing a home, specifically: 1) the ins and outs of closing on a house (22 percent); 2) the best way to make the offer and negotiate (19 percent); and 3) choices on how to finance a home (15 percent).
"The last thing I want is for any of my clients to feel as though I did not give them enough information on the mortgage financing process. While it's a real estate agent's job to help potential home buyers locate a home to purchase, it's my job to help home buyers determine how much they can afford. I provide all of my clients with very clear instructions on how closing costs are handled. If they have any questions whatsoever, I take the time to explain every document they must sign in order to close their loan. Many mortgage brokers do not provide this type of individual and detailed attention to their clients because their main goal is to close as many loans as possible - as quickly as possible. I don't do that. I want my clients to be educated, informed, and satisfied with the home financing process." - Jason M. Ruedy, The Home Loan Arranger
Chase's survey results also state "two-thirds of recent homebuyers sought advice from real estate agents, while 45 percent turned to banks, mortgage bankers and loan officers."
According to Jason Ruedy, anyone with questions or concerns about any aspect of the mortgage financing process should seek the advice from a mortgage professional. "I'm happy to talk with anyone and everyone about home mortgages - even if they are not my client!"
About The Home Loan Arranger:
Mr. Jason M. Ruedy, also known as The Home Loan Arranger, has 20+ years of experience in the mortgage business. His company was built around the crucial principles of hard work, discipline, and determination. The Home Loan Arranger evaluates client applications quickly and efficiently and structures loans with the best possible terms. Mr. Ruedy is successful in achieving loan closings for clients while meeting their highest expectations. Jason M. Ruedy is ranked #2 in the state of Colorado by Scotsman Guide, which is the top leading resource for mortgage originators.
For media inquiries, please contact Mr. Jason M. Ruedy, "The Home Loan Arranger":
The Home Loan Arranger
512 Cook St #100
Denver, CO USA
Phone: (303) 862-4742
Toll Free: (877) 938-7501
http://www.thehomeloanarranger.com/