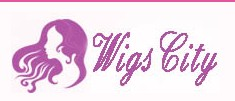 (PRWEB) June 23, 2014
WigsCity.com, the popular online supplier of fashionable hairpieces, has released its new collection of celebrity lace wigs for 2014. Additionally, all these wigs are now available at greatly discounted prices, up to 29 percent off. Similar discounts are also provided for the company's full lace human hair wigs and long human hair wigs.
WigsCity.com is a famous supplier of top quality hairpieces. The company's members feel happy to add the new celebrity lace wigs to its product line. Each item in the fresh range is fashionable and natural. They are made from high quality materials according to the latest fashion trends. Worldwide consumers will certainly like them very much.
At the moment, the company is also providing a lot of great hair extensions on its website, including 20 Inches Natural Wavy Brown Mix Shades 100% Brazilian Remy Human Hair Tape In Hair Extensions, 16 Inches Water Wavy Chocolate Brown 100% Indian Remy Human Hair Weft Hair Extensions and 24 Inches Silky Straight Mixed Shades 100% Indian Remy Human Hair Weft Hair Extension.
Furthermore, discounted shipping fees are also provided for the company's clients. WigsCity.com persists in offering great online service. All visitors of its website can talk to its friendly workers if they have any problem about its items.
About WigsCity.com
WigsCity.com is an experienced online supplier of high quality wigs. The company is selling more than 500 different styles of items at its online store now. Its hot items include full lace wigs, Jewish wigs, silk top lace wigs. Beside the fashionable products, the company is popular for its competitive prices, great customer support and fast speedy delivery.
For more detailed information about its items, please visit http://www.wigscity.com/.