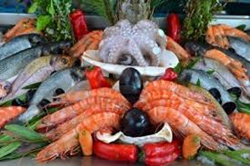 Hanoi, Vietnam (PRWEB) June 23, 2014
Smile Travel Vietnam understands that travelers can hardly resist the beauty of Ha Long Bay when they come to Vietnam. However many travelers wonder what they should do to avoid unexpected issues. The experts at Smile Travel Vietnam share several helpful tips so that travelers enjoy their vacation in Ha Long Bay.
1. When to go?
Ha Long Bay located in the north of Vietnam where there are four seasons in a year spring, summer, autumn and winter. The best time to visit Ha Long bay is from March to August. The weather in these months is cool and pleasant.
2. Bring the Essentials and Beach Wear
Tourists will need eyeglasses, sunglasses, contact lens and solution. Place all prescription and over-the-counter medications and a first-aid kit, insect repellent in a sealable plastic storage bag. Secure itineraries, tickets and any reservation confirmations in an easily accessible location such as a day pack.
For beach days, pack two swimsuits, one beach cover-up or large T-shirt, two rash guards, one baseball hat or wide-brimmed sun hat and flip-flops or waterproof sandals per traveler. Pack a light sweatshirt or sweater for chilly mornings and evenings, and a lightweight nylon jacket if there is a probability of rain in the forecast..
3. Never eat raw crab
Unprocessed Ha Long's crabs contain a very dangerous parasitic bacteria: lung fluke. Tourists may develop a dangerous cough if they eat these unprocessed crabs.
4.Be aware of the poisonous Jelly Fish
Before going to swim, tourists should ask the guide or captain for advice because the poisonous jellyfish are most active in summer. Jelly Fish mostly doesn't cause too much trouble but popular symptoms such as hives and rashes.
5. Kayaking
Kayaking is great fun – strictly following the instruction of the tour guide in a secluded bay and soaks in the amazing surroundings. Travelers would be surprised at the beauty of limestone caves that can reach only by a small boat. The water is lovely and refreshing when the sun is out, but extremely salty. Don't ever forget wearing the life jacket even you can swim.
About Smile Travel Vietnam:
Founded in 2008, the travel agency makes reservations and bookings for travel services such as flights, hotels, Vietnam tours, visas and rental cars. It also helps individual travelers to plan the itineraries they want, just as they would plan themselves, but with help to answer questions, anticipate and avoid problems in Vietnam.