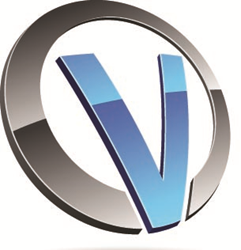 Boca Raton, Fl (PRWEB) June 23, 2014
With Velocity VoIP's new cloud-based, white label reseller program, customers are able to start a VoIP phone company without having to make any big investment or commitments.
"With the new fully redundant platform it is now easy to manage through Cloud based interfaces," said Jason Silverman, Velocity's Director of Sales. "There's no network or carriers to manage or large support teams to employ. Velocity now offers all the tools to help facilitate a business plan and vision."
With Velocity VoIP's new virtual PBX reseller program, every component needed to start and run a VoIP business is provided. Some of the popular applications Velocity resellers can now utilize include wholesale origination and termination web-based customer management system, a fully branded control panel, and an integrated billing system with the ability to send branded monthly invoices to customers.
"With the Velocity virtual program, resellers now have access to thousands of new phone numbers in the US and Canada, as well as 58 international countries. Clients that have existing phone numbers can keep them and can transfer it to Velocity."
Businesses of all sizes look to Velocity for extremely competitive pricing, low minimum commitments, no setup fees, a huge virtual footprint and industry leading technical support. With Velocity's new white label reseller program, customers can set up a virtual office with employees anywhere on the globe with no hardware to purchase or software to install.
Velocity offers their proprietary software VoIP Portal which allows resellers to manage their own services. VoIP Portal is Velocity's's cloud-based Class 4 and Class 5 carrier-grade platform, linking Velocity's cutting-edge white label VolP solutions with world-class Switching and Billing capabilities from PortaOne.
About Velocity
Founded in 2005, Velocity offers secure and reliable cloud-based switching and billing solutions for VoIP service providers around the globe. Velocity Voip offers top quality VoIP origination and termination services to ITSP's, call centers and hosted PBX providers without the need for huge financial commitments. Velocity's full portfolio of white label solutions is highly customizable for VoIP service providers and their resellers. Velocity's carrier-grade solutions include hosted IP PBX, Call Centers, Audio-Conferencing, Business and Residential VoIP, Wholesale VoIP, Mobile VoIP, Calling Card, Callback and other VoIP services. Please visit us at http://www.velocityvoip.com for more information.