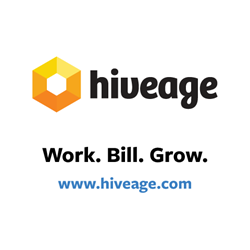 I've been using Hiveage's predecessor Curdbee for years, and Hiveage improves on Curdbee in every way.-- Jesse Couch, Hiveage User
LAS VEGAS, NV (PRWEB) June 25, 2014
A reimagined approach to online invoicing, Hiveage is a secure, cloud-based billing platform that saves small business owners an average of two days per month and enables them to grow their businesses up to 20 percent annually by reducing the costly, time-consuming administrative tasks associated with billing and invoicing.
While Hiveage has been available to the public for weeks, today the platform moves all its existing users from CurdBee to the new platform. "All new users should head over to Hiveage.com if they want to sign up for our online invoicing solution," said Lankitha Wimalarathna, CEO of Hiveage. "CurdBee was our foundation, but Hiveage is the future we are building on it."
Many former CurdBee aficionados have successfully switched to Hiveage. "I've been using Hiveage's predecessor Curdbee for years, and Hiveage improves on Curdbee in every way," says Jesse Couch, Creative Director and Front-End Developer at design and development startup Designcouch.
Micah Rich is another happy Hiveage user. Creative Director and Owner of web design agency A Good Company, Micah depends on Hiveage for all his invoicing needs. "Between Curdbee and their new version, Hiveage, I've brought in more than $310,000 than I would otherwise not have," he says.
Hiveage currently offers nearly all of CurdBee's existing features, including the ability to send invoices and estimates and track time and expenses. Of course, Hiveage improves on CurdBee in a number of different ways.
New Features:
1. Ease of use: Hiveage's user interface was designed from the ground up with the end user in mind. Fast and intuitive, it gets you where you want to go in far less clicks, making it accessible to pretty much anyone.
2. Team collaboration with control: Hiveage's online collaboration enables teams of up to 20 people to be connected via one account while also providing small business owners with complete control over users' access to information. This ensures confidentiality, consistency and efficiency while also reducing common user errors that often occur when relying on traditional spreadsheets to track time, create estimates, and produce invoices.
3. Multiple businesses: For entrepreneurs that are overseeing several ventures, Hiveage enables you to manage more than one business from a single account.
4. Auto / Subscription billing: SMEs that charge their clients periodically have never had it easier. While CurdBee certainly had Recurring Billing, Hiveage's Auto or Subscription Billing takes it a step further by allowing them to keep their customers' credit cards on file and bill them on the fly. All credit card details are stored securely by the payment processors, so they can rest assured that their clients' payment data is as safe as a whistle.
5. Flexible taxes, discounts and shipping charges: Hiveage gives you total control over your line items, meaning that you can separate taxes, discounts and shipping charges to each of them, and an unlimited number of all of these to any invoice! You can of course just add them directly to your subtotal as well.
6. New gateways: CurdBee featured a number of payment gateways, but Hiveage has many more, including BrainTree and Paypal Pro, meaning that freelancers and SMEs can now accept payments in a variety of different ways.
7. Track mileage: While CurdBee had time and expense tracking features, Hiveage adds mileage tracking, meaning that users can now keep track of how much they've spent on gas, no matter where they go.
About Hiveage
Hiveage was built from the ground up with one goal in mind: to help freelancers and small businesses automate the online billing function. It doesn't believe in trying to be all things to all people. Instead, the app focuses on providing a faster and easier way to invoice clients and track payments. Hiveage is developed by Vesess, a web application development company that believes in small teams, great design and solid development. A company with 10 years of experience in the field, Vesess is passionate about building apps that help small businesses and freelancers.