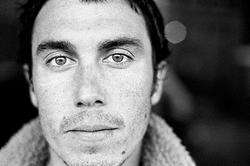 "Their is no typical day with a son with autism...the only thing that calmed him down was to go in the ocean and float around on my husband's surfboard...it turned him into a different kid." - Danielle Paskowitz - Co-Founder, Surfers Healing
Fullerton, CA (PRWEB) June 23, 2014
Sevenly announces today that its new campaign, which runs beginning 10am PST, June 23-29, will raise funds for Surfers Healing to help provide transformational experiences for children with autism through surfing.
Surfers Healing was founded by Israel and Danielle Paskowitz. Their son, Isaiah, was diagnosed with autism at age three and like many autistic children, he often suffered from sensory overload -- simple sensations could overwhelm him. As a former competitive surfer, Izzy discovered that having Isaiah ride on the front of his surfboard had a profound impact on him. Israel and Danielle decided they wanted to share this unique therapy with other autistic children. So, they began to host day camps at the beach where autistic children and their families could be exposed to a completely new experience of surfing.
"Through these surf camps, entire families are having life changing experiences. Trepidation and fear quickly turns to tears of joy for the parents standing on the beach watching their children possibly for the first time experience the thrill of peace and freedom among the waves," said Stephanie Cz, Sevenly Director of Marketing.
Through the transformative experience of surfing, Surfers Healing attains greater mainstream acceptance for both the families of and the kids living with autism. For the last fifteen years, they have been taking children with autism surfing. Their goal is to keep the camps free for the families and to help foster the understanding and acceptance of autism.
Sevenly has partnered with several different autism charities throughout the last three years and the campaign for Surfers Healing will be the 14th autism campaign since the company was launched. Every item you purchase from Sevenly this week will provide funds that will keep Surfers Healing's surf camps free for any families with autistic children. Since June 2011 Sevenly has donated over $3.6 million to some of the world's greatest causes.
To continue with Sevenly's special birthday announcements and in honor of this cause, Sevenly, is announcing renowned Senior Staff Photographer for Surfer Magazine, Chris Burkard, as their first Sevenly Lifestyle Advocate. With the ocean as his main muse, Chris's heart for giving back and using his gifts and photography for raising awareness for great causes are what brought him together with Sevenly.
Chris has donated four of his best selling surf imagery pieces for a five day giveaway that Sevenly will be running on their Instagram, Facebook, Twitter, and Pinterest channels. To print the pieces, Sevenly partnered with fellow Orange County start up, WoodSnap, the original print on wood company.
"WoodSnap is extremely excited to partner with Sevenly. Being that we are both Southern California based companies, we have always been impressed with this kindred spirit company that has passion for creativity and expression through commerce. Sevenly has lead the charge for creating a template for genuine engagement with their community. They have moved from being a company to an actual movement, which is how WoodSnap was designed from its inception...Just as our wood grains mix perfectly with your photos, Sevenly, Chris Burkhard and WoodSnap are a perfect match to bring our communities to a deeper level of appreciation and understanding of autism. We are truly honored to be a part of something so worthwhile." - WoodSnap, Co-Founder, Mike Lastrina
About Sevenly
Sevenly's campaign for world change was launched in June 2011 to raise awareness and funding for the world's greatest causes. Each week, Sevenly launches a campaign with another charity to sell shirts specifically designed for their cause, with $7 dollars from each unit sold donated to the charity. The company is increasing awareness, funding and following for charities that are changing peoples' lives every day on every continent. In their first 3 years, they have raised $3.6 million and changed more than 1 million lives. To learn more about Sevenly, visit http://www.Sevenly.org.