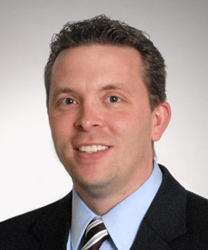 "RED's experience working with the people at HUD, expertise with the program, and creativity when dealing with issues were the reasons these loans closed."
Dallas, TX (PRWEB) June 23, 2014
RED Mortgage Capital, the mortgage banking arm of RED CAPITAL GROUP, LLC, announced today that it closed three FHA-insured loans with the FHA 232/223(f) program for Fox Ridge Management Company, a regional assisted living company owned by Rodney Thomason. These loans resulted in long-term, low interest rate financing for three central Arkansas assisted living communities.
Fox Ridge, headquartered in Little Rock, Arkansas, provides luxury senior living for seniors who require assistance with activities of daily living. Aggregately, the communities comprise 346 licensed beds, and housing options are available for seniors who require independent living, assisted living, or memory care services.
Rodney Thomason, owner of Fox Ridge Management Company stated, "We evaluated over a dozen lenders before selecting RED and we absolutely made the right decision. Our bank loans were very complex and each property had unique issues, but RED worked intensively to find satisfactory resolutions. RED's experience working with the people at HUD, expertise with the program, and creativity when dealing with issues were the reasons these loans closed. We plan to work with RED again in the future."
Jason D. Smeck, Managing Director of Seniors Housing for RED CAPITAL GROUP, LLC said, "We are proud to provide long-term financing for the Fox Ridge team. Mark Tran, the lead banker, worked diligently to create structuring solutions for Mr. Thomason, and the communities are now positioned for increased cash flow as a result of the low fixed-rate financing. Mr. Thomason and the Fox Ridge team have developed beautiful communities and will continue to provide high-quality housing and care services to seniors in the Little Rock area. We look forward to their continued success."
###
About RED CAPITAL GROUP, LLC
Recognized for its industry expertise, innovative and comprehensive structures, and consistently high rankings, RED CAPITAL GROUP, LLC has provided over $55 billion of integrated debt and equity capital since 1990 to the multifamily, student and seniors housing, and health care industries through three operating companies. RED Mortgage Capital, LLC is a leading Fannie Mae DUS® and MAP- and Lean-approved FHA lender with a mortgage servicing portfolio of more than $17.8 billion. RED Capital Markets, LLC (MEMBER FINRA/SIPC) is a leader in the distribution of Fannie Mae and Ginnie Mae Project MBS and provides structuring, underwriting, placement and advisory services for tax-exempt and taxable housing and health care bonds. RED Capital Partners, LLC provides proprietary debt and equity solutions and asset management in a range of forms including subordinated gap and bridge loans. RED CAPITAL GROUP, LLC is a subsidiary of ORIX USA Corporation.
About ORIX USA Corporation
ORIX USA Corporation is a diversified financial company with approximately $6 billion of assets in sectors spanning commercial finance, venture finance, commercial real estate and public finance, as well as $25 billion of assets managed for others. Operating subsidiaries include Houlihan Lokey, RED CAPITAL GROUP and Mariner Investment Group. Headquartered in Dallas, Texas, ORIX USA and its subsidiaries have more than 1,400 employees and offices in major cities including New York, Los Angeles, London and Tokyo.
ORIX USA is a wholly owned subsidiary of ORIX Corporation, a Tokyo-based, publicly owned international financial services company with operations in 35 countries worldwide. ORIX Corporation is listed on the Tokyo (8591) and New York Stock Exchanges (IX). For more information on ORIX USA, visit http://www.orix.com.
DUS® is a registered trademark of Fannie Mae.