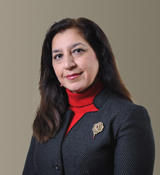 I strongly support this call for the elimination of violence against women. There can be no better time to do that than during the blessed month of Ramadan.
London, United Kingdom (PRWEB UK) 23 June 2014
A Campaign led by Khadeejah Welfare Foundation, Duncan Lewis Solicitors Islamic Department, the Muslim Council of Britain and the National Association of Muslim Police - calling for the end of domestic violence in Muslim communities was launched on the 20th June 2014 to mark the beginning of the blessed month of Ramadan 2014 beginning in a weeks' time.
This campaign for the first time unites Islamic (sharia) and English law to fight domestic abuse. It presents a strong united voice from leading Muslim organisations condemning this act of crime through:
· Distribution of 5,000 awareness flyers in London
· A message of condemnation during Friday prayers in London Mosques
· Social media drive
· Street and online survey that aims to establish the extent of abuse in Muslim homes hoping to receive between 3,000 to 4,000 responses.
The focus is on inspiring Muslim groups and communities to implement practices that protect and safeguard the interests of families collectively.
The findings of this survey will be presented in a 2 page narrative at a Conference at the City Police Headquarters on 26th September 2014 engaging key Muslim organisations in a joined up action plan tackling findings at grass root levels.
Domestic violence and abuse continues to affect and torment families across the country regardless of faith, culture or financial status. National statistics and recent studies reflect how this disease continues to infest homes, families, communities and society at large.
Sadly, there is valid concern that domestic abuse is a matter of great prevalence in the Muslim community; in the form of violence between spouses, extended family systems i.e. living with the in-laws, forced marriages, unregistered marriages, emotional and psychological torture, all compounded by notions of honour, leading to taboo and stigma.
Shaykh Ibrahim Mogra, from the Muslim Council of Britain has issued a welcoming statement: "I strongly support this call for the elimination of violence against women. There can be no better time to do that than during the blessed month of Ramadan. An alarmingly growing number of men are using violence against women. It is totally unacceptable that wives, mothers, daughters and sisters are treated in this way. This inhumane and un-Islamic behaviour is taking place in many homes and in many forms including emotional, psychological and financial. The Messenger Muhammad (peace be upon him) said, "The best of you men are those who are the best to your wives." And he said, "Fear God with regards to women! I command you to treat them well." One case of domestic violence is one too many – this Ramadan support this call and reject all forms of domestic abuse."
About Duncan Lewis
Duncan Lewis, established in 1998, is the largest civil legal aid practice in the UK and one of the country's fastest growing firms of solicitors, serving both corporate entities and private individuals from offices across London and throughout the UK. A recommended leading law firm by Law Society Lexcel, Legal 500; Duncan Lewis employs over 500 members of staff and was the first law firm to achieve the Investors in People Gold Quality Standard Mark in 2009. Representing over 25,000 clients per year, the company has an excellent reputation in the Administrative Court, High Court and Court of Appeal in the Immigration, Public law and Family/Child Care jurisdictions.
Established areas of law are: business immigration, child care, civil liberties, clinical negligence, community care, crime and fraud, dispute resolution, debt and insolvency, employment, family and divorce, housing, asylum and immigration, litigation, mental health, personal injury, prison law, professional negligence, public law and administrative law, regulatory matters and welfare benefits.