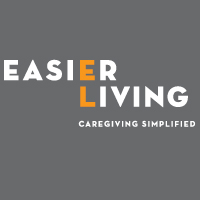 The companies are joining forces to provide the over-50 population with resources on healthy living, an interactive forum to discuss issues impacting the generation and access to the widest array of healthcare products.
Dedham, Mass. (PRWEB) June 23, 2014
EasierLiving, an online shopping site and information resource dedicated to simplified caregiving, today announced that it has partnered with AfterFiftyLiving, a social-media community and resource for the Baby Boomer generation. The Massachusetts-based companies are joining forces to provide the over-50 population with a plethora of resources on healthy living and the latest on health conditions, an interactive forum to discuss issues impacting the generation and access to the country's widest-array of home healthcare products.
EasierLiving will be providing regular blog entries to AfterFiftyLiving, covering the latest and greatest news and information on health conditions and treatments and best practices, tips and tricks for family caregivers. (Check out EasierLiving's first blog all about caregiver travel.) AfterFiftyLiving members can also enjoy a 10 percent discount on all EasierLiving products with the promo code "AFLVIP" and be the first to know about new products launching on the site.
"I connected with the folks at EasierLiving at the AARP Life@50+ event in Boston last month and I immediately saw a synergy between our companies," said Jo-Anne Lema, founder, AfterFiftyLiving. "EasierLiving's dedication to the 50+ crowd – as well as family caregivers – is inspiring. Not only does the company have great line of products, but its employees have created a supportive, highly informative and supportive environment for those dealing with health conditions that require home healthcare products. I know that many AfterFiftyLiving members will look to EasierLiving as an invaluable resource."
"When we heard about AfterFiftyLiving and its goal to connect the 50+ community via social media, we were immediately fans of the concept and wanted to find a way to work with Jo-Ann and her team," said Eileen Michaels, vice president of e-Commerce, EasierLiving. "What AfterFiftyLiving is doing is truly innovating: creating a social network designed especially for the over-50 crowd, which consists of more than 110,000,000 people in the U.S. We are living in a time when we know more about our health than ever before – and we have the tools, resources and communities to help us live our best lives. I am excited about our partnership with AfterFiftyLiving and look forward to providing information, home healthcare products and support to its valued members."
About EasierLiving
EasierLiving is a one-stop online store and information resource created to simplify life for the family caregiver. The company's products and information promote self-respect by offering a broad line of superior home healthcare products for a wide range of health conditions that empower people to remain independent and live their best possible lives. The EasierLiving social media caregiver community also provides family caregivers with an opportunity to connect to real people who face similar circumstances for resources, up-to-date information and unwavering support. http://www.easierliving.com
About AfterFiftyLiving
AfterFiftyLiving is a rapidly emerging, web-based social community and resource for Baby Boomers and people over 50. Its mission is to provide opportunities and support for members so they experience fulfilling, meaningful and respected lives. To become a member of AfterFiftyLiving, visit http://www.afterfiftyliving.com.