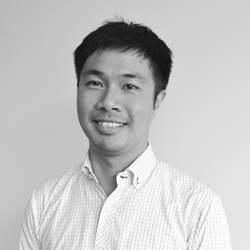 With my extensive expertise in environmental compliance, I will work with the company to help propel Intelex to its next stage of development.
Toronto (PRWEB) June 24, 2014
The future is looking bright for the field of environment, health and safety (EHS) technology. The market for this software is undergoing rapid growth due to the increased focus on improving EHS practices worldwide, with sustainability a major priority for organizations. New regulations are introduced continuously, in virtually every country. Intelex has been playing a major role in this development by providing software that allows clients to meet and maintain EHS compliance with both new and old regulations.
Part of Intelex's success in the field of EHS can be attributed to attracting the top talent in compliance from around the globe. Intelex recently brought on environmental compliance expert Teck Lee as Product Manager of Environmental Compliance. Teck Lee is a prominent figure in the EHS sector, having worked in 10 countries and with some of the major providers of EHS software. Mr. Lee has co-authored publications on meeting regulatory challenges, as well as implementing environmental management systems and boasts over twelve years of compliance experience.
"I've been working in environmental compliance for 12 years now, in different organizations throughout North America, Asia and Europe," said Teck Lee, Product Manager of Environmental Compliance at Intelex. "My work with each of these organizations has allowed me to deepen my knowledge of compliance, as well as discover best practices for implementation, which I can use to strengthen Intelex's EHS offerings. With my extensive expertise in environmental compliance, I will work with the company to help propel Intelex to its next stage of development."
The competition for environmental compliance providers continues to grow, given the increased focus on sustainability. Organizations around the world are facing increasing local, regional and global regulations. These factors put organizations at significant risk if they are not able to comply with the requirements, but also represent new opportunities for business in EHS management. EHS management is about increasing the profitability of businesses by ensuring compliance, reducing risk and improving performance for organizations.
This year the analyst firm Gartner released the first Magic Quadrant for Environmental, Health and Safety Management Systems₁reflecting the maturity of the industry in recent years. The Gartner Magic Quadrant for EH&S analyzes EHS providers worldwide and positioned Intelex as a leader. Intelex is one of the longest established EHS software providers included in Gartner's Magic Quadrant and has been helping companies manage performance, ensure compliance and reduce risk for over two decades. Intelex now boasts over 850 customers and 750,000 system global users.
"Intelex is in a unique position when it comes to safety and sustainability," said Mark Jaine, President and CEO at Intelex. "We ensure that our business operates with a minimal environmental footprint and work to improve the compliance processes of other organizations. As a leader in EHS software, we also deliver solutions that help businesses achieve clarity across their operations and better manage their sustainability performance. This is why we continue to employ the top talent in the compliance space, like Teck Lee, to drive success in our field and growth in the EHS market. We think of it as a strategic commitment to help our company succeed, while helping organizations address environmental, health and safety challenges on a global scale."
₁ Gartner, Magic Quadrant for Environmental, Health and Safety Management Systems, Leif Eriksen, 7 May 2014. – View the full report here.
-30-
About Intelex: With more than 850 clients and 750,000 users, Intelex Technologies Inc. is a global leader in environment, health, safety (EHS) and quality management software. Since 1992 its scalable, web-based platform and applications have helped clients across all industries improve business performance, mitigate organization-wide risk, and ensure sustained compliance with internationally accepted standards (e.g. ISO 9001, ISO 14001 and OHSAS 18001) and regulatory requirements. Intelex is one of Canada's most highly awarded and fastest-growing tech companies and has been named one of the Best Managed Companies in Canada, one of the fastest growing companies in PROFIT Magazine, as well as one of the country's top employers by Aon Hewitt and Best Small and Medium Employers. For more information, visit http://www.intelex.com.