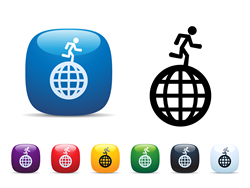 Peninsula Beauty prides itself on sourcing the best in beauty products, training a top notch staff, and making our customers look and feel their best! We use Jancyn analytics to ensure our brand promise is carried out at every location."
San Jose, CA (PRWEB) June 23, 2014
Jancyn Evaluation Shops, based in San Jose, CA, has announced that they have the capability to provide clients with valuable shopper input from an even larger geographical spectrum. Shoppers now have the option of self-scheduling for assignments that are outside of their home region and provide feedback to clients on a national level. This means that a shopper who lives in Milwaukee can now provide key insight concerning a restaurant in the Boulder, Colorado or a bowling center in Jacksonville, Florida.
There are four essential reasons that a shopper may choose to perform assignments outside of the general area where they live. First, they may opt to mystery shop while they are on vacation. Second, some shoppers travel for business and like to perform mystery shops as a method to either subsidize their travels or to break up their normal routine. Also, some shoppers consistently travel to other areas of the US for personal reasons, for example, to visit their elderly parents. Finally, some mystery shoppers are what are commonly called "route shoppers." For these individuals, mystery shopping is likely to be their primary source of income and they spend several days at a time on the road performing assignments. These shopping expeditions take them well outside of their local area and often take them to other states.
One example of combining a mystery shop with trip away from home might be a visit to San Mateo, California based Peninsula Beauty. A Jancyn shopper may find she forgot to pack her favorite shampoo or foundation. With over 5,000 beauty products from over 200 top brands, she is sure to find what she needs, including great gift ideas. At the same time she will be assessing the skills of the knowledgeable staff, commenting on trendy fashion accessories, and scoring the friendly shopping environment. Margo Nunez, District Manager at Peninsula Beauty, understands the importance of customer satisfaction and has said, "Peninsula Beauty prides itself on sourcing the best in beauty products, training a top notch staff, and making our customers look and feel their best! We use Jancyn analytics to ensure our brand promise is carried out at every location."
Clients find that having shopper input from all points in the US provides critical insight into their business practices. It is tantamount to having several extra sets of eyes and ears on their locations and provides impartial reports concerning what they have seen and experienced. This can be especially important as businesses ponder expansion or increasing their franchising opportunities. Vicki Dempsey, Vice President of Jancyn, states, "Having a much larger pool of shoppers from outside of the local area means that the business can get important insight from shoppers with different regional views. Just as a great painting needs various shades of color, a great mystery shopping program requires a diversity of outlooks."
Taking a local business national can be a monumental move for any business. It means testing local markets, getting varied opinions of their products and services, and ensuring brand compliance across multiple stores. Jancyn Evaluations Shops is fully prepared to be a full partner in these expansions and will provide critical insight that will increase the odds of national success.
==============================================
We are Celebrating 54 Years of Beauty.
Peninsula Beauty started out as a single small store in San Mateo, California opened by Hal Silverstein in 1959. Lori, his daughter, joined the company in 1975 and, and along with her great team, has been responsible for the company's growth and continued success.
Peninsula Beauty has earned praise for our fun, friendly shopping environment from publications and critics alike. We constantly are trying to improve service, product selection, and overall value to all our customers.
Giving back to the community is central to the way they do business at Peninsula Beauty. Each year, a portion of May's sales go to The Lucile Packard Children's Hospital along with gift bags for the Mother's of ill children in the hospital on Mothers Day. October is devoted to raising funds for the Community Breast Health Project located in Palo Alto. They support the Woman's Recovery Association and the Shelter network with denotations of surplus beauty supplies to help lift spirits of those in need. We also support local schools, community events, and many others with gift certificates for their causes. Our goal is to improve the vitality of the communities where our employees and customers live and work.
Breast Cancer Connection
Peninsula Beauty donates $3000 for breast cancer support in October.
Lucile Packard Children's Hospital
Peninsula Beauty donates $ 6,000 in May to the Recreation Department