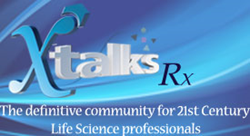 Toronto, Canada (PRWEB) June 25, 2014
Enabled-First-in-Human™ programs re-engineer the pathway from candidate selection into clinical development and through to Proof of Concept (PoC). Timelines for early development can be significantly accelerated and the associated costs reduced, supporting pharma development teams in their quest for ever increasing R&D efficiency and productivity.
Enabled-First-in-Human™ programs exploit Quotient's Translational Pharmaceutics™ platform, which integrates real-time drug product manufacturing with clinical testing. This platform delivers:

Streamlined expenditure on drug product development and clinical trial manufacturing until the drug candidate has achieved PoC and been validated for full development
"Real time" modification of dose and formulation composition in response to clinical data (safety, pharmacokinetics, pharmacodynamics) emerging from the program
Seamless and uninterrupted transition between clinical investigations in healthy volunteers and patients, enabling accelerated PoC read out.
Join speakers, Alyson Connor, Director of Exploratory Clinical Pharmacology at Quotient Clinical, and Phil Collis, Vice President of Clinical Development at Biocryst Pharmaceuticals, for an informative session that will include a Q&A with the audience.
For more information or to register for this webinar, visit: Enabled-First-in-Human™ – Accelerating Your Programs into Clinic and Through to Proof of Concept (PoC)
Xtalks, powered by Honeycomb Worldwide Inc., is a leading provider of educational webinars to the global Life Sciences community. Every year, thousands of industry practitioners (from pharmaceutical & biotech companies, private & academic research institutions, healthcare centers, etc.) turn to Xtalks for access to quality content. Xtalks helps Life Science professionals stay current with industry developments, trends and regulations. Xtalks webinars also provide perspectives on key issues from top industry thought leaders and service providers.
To learn more about Xtalks, visit http://xtalks.com.
For information about hosting a webinar, visit http://xtalks.com/sponsorship.ashx.
Contact:
Michelle Tran
Tel: +1 (416) 977-6555 ext 352
Email: mtran(at)xtalks(dot)com