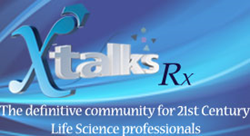 Toronto, Canada (PRWEB) June 27, 2014
Learn about current industry hot topics through free webinars, which will be presented by leading experts in clinical trial, pharmaceutical, and biotech industries et al. Participate in the discussion and stay updated and relevant in your field. Access to all webinars are complimentary. Click here for a detailed listing.
DRUG DISCOVERY & DEVELOPMENT

Enabled-First-in-Human™ – Accelerating Your Programs into Clinic and Through to Proof of Concept (PoC) (July 9, 2014)
Pre-clinical Inflammatory Bowel Disease (IBD) Models (July 10, 2014)
Time Response Modeling in Rheumatoid Arthritis and Other Autoimmune Indications (July 23, 2014)
Genomic Know-How® Webinar Series - Part 4: Sources of Error and the Role of Replicates in Next Generation Sequencing (NGS) (July 25, 2014)
CLINICAL TRIALS

Accelerated Start-Up: The Right Start to Trial Success (July 10, 2014)
Each Hour Counts: The Clinical and Economic Case for Rapid Sepsis Diagnostics (July 17)
MEDICAL DEVICE

Colorants in Devices: Integrated Strategies toward Regulatory Approval (July 8, 2014)
Value Creation in the Medical Device Supply Chain (July 22, 2014)
CLINICAL DATA MANAGEMENT

Quintiles and Amgen: Evolving Clinical Monitoring and Improving Outcomes with a Risk-based Approach (July 16, 2014)
Breakthrough Therapy Designation: Oncology Lessons (July 16, 2014)
Implementing Risk-based Monitoring, Using Oncology Examples (July 31, 2014)
BIOPHARMACEUTICALS

Novel MS Techniques Speed Detection of Biopharmaceutical Product and Process Impurities (July 22, 2014)
Click here to register and save your place for these Upcoming Webinars.
About Xtalks:
Xtalks, powered by Honeycomb Worldwide Inc., is a leading provider of educational webinars to the global Life Sciences community. Every year, thousands of industry practitioners (from pharmaceutical & biotech companies, private & academic research institutions, healthcare centers, etc.) turn to Xtalks for access to quality content. Xtalks helps Life Science professionals stay current with industry developments, trends, and regulations. Xtalks webinars also provide perspectives on key issues from top industry thought leaders and service providers.
To learn more about Xtalks, visit http://xtalks.com.
For information about hosting a webinar, visit http://xtalks.com/sponsorship.ashx.
Contact:
Michelle Tran
Tel: +1 (416) 977-6555 ext 284
Email: mtran(at)xtalks(dot)com