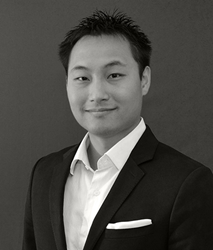 Atlanta, Georgia (PRWEB) June 23, 2014
Automotive marketing firm Force Marketing is proud to announce that Nick Cybela has joined the company's digital department as the Senior E-Commerce Strategy Director.
Force Marketing, which has a broad client base spanning the U.S. and Canada, provides dealers with innovative and data-driven digital marketing services including paid search, retargeting, online display advertising, search engine optimization, social media management and more. Cybela will help manage the digital department, working closely with Kate Andra, Director of Client Relations.
"The Force Marketing mission is one that truly resonates with me," said Cybela. "I'm excited about the innovative approach to digital marketing that I, along with the Force team, can offer to our dealer clients."
Cybela joins the Force Marketing team after serving as the Interactive Marketing Manager for large dealer groups like Walser Automotive Group and most recently, AMSI, a 94-store group headquartered in West Palm Beach, Florida. Through his experience at these dealer groups, he earned the nickname "Digital Nick," a testament to his passion and dedication to digital marketing.
Before that, he served as the Digital Marketing Manager for Ford Digital for nearly three years, during which time he was the exclusive internet process and phone trainer for all Ford Lincoln dealers in the Midwest, New York and Philadelphia regions, and assisted with the launch of various digital programs with agencies across the country. He also served as the Chrysler Program Director at Haystak Digital Marketing.
At Force, Cybela is managing a team of search engine marketing specialists, data analysts, search engine optimization specialists, social media managers and more who are dedicated to Force Marketing's mission of "evolving the dealership to customer shopping experience through an integrated approach of multi-channel marketing."
Everyone on the Force Marketing team is excited to begin working with Cybela. "I'm confident that Nick will prove to be an immediate asset to our entire team," said John Fitzpatrick, President and CEO of Force Marketing. "He is uniquely experienced with both sides of the automotive marketing business, so he's in a position to make an immediate impact."
Fitzpatrick went on to add, "Nick and the Force team have mutually aligned philosophies and goals for the future of digital marketing in the automotive space. From his strategy toward marketing for dealers to his management style and approach to company culture, he's a perfect match for our team."
"I'm excited to work with Nick, and to implement the ideas that he brings from his extensive experience working directly with dealers," added Andra. "Together, we can build on the solid foundation of our digital department to better help our clients succeed."
Cybela recently relocated to Atlanta, Georgia, where he officially joined the Force Marketing team on June 9. He, as well as everyone on the Force team, is looking forward to the further development of successful digital marketing strategies for dealer groups across North America.
ABOUT FORCE MARKETING
Force Marketing is an automotive direct mail and digital marketing company headquartered in Atlanta, Ga. The company offers marketing services to an expansive client base throughout the U.S. and Canada. The company made Inc. magazine's 500|5000 list of the fastest-growing private companies in the U.S. in 2013 for the fifth consecutive year. More information about their auto dealership marketing services can be found online at http://www.forcemarketing.com.