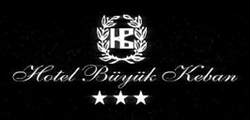 Istanbul, Turkey (PRWEB) June 25, 2014
As the largest city in Turkey, Istanbul straddles two continents and has so much to see and do that visitors often have a difficult time fitting in all the things they want to do in the limited time they have. Located in the heart of Istanbul's old city, Hotel Büyük Keban is always working to help make the city more accessible to its guests. And while their guest services desk is always ready with a helpful suggestion, many people are already on the go when they want to find something else to do that's nearby. This is why the hotel has created a virtual city guide that travelers can use to find various attractions, businesses, and interesting places within the city.
The Istanbul City Guide features dozens of locations that would be of interest to tourists, including:

Famous districts
Mosques
Churches
Museums
Night clubs
Palaces
Parks
Restaurants
Hospitals
Shopping Malls
Hairdressers for women
Coiffeurs for men
Show Centers
Sightseeing
Stadiums
With an easy-to-use interface, the guide can be opened on any mobile device with internet access. People have a few ways to explore the guide – they can hover over any of the red indicators and see which site it's marking; they can sort through different types of locations and look for something particular like a restaurant or park; they can choose to see what is nearby based on the district they are in; or they can choose sites by their rating (from one to five stars).
Once a location is selected, a small blurb will appear to provide some background information on the site, what they can do and see there, and whether there is an admission fee. If applicable, it will also include hours of operation, the address, and telephone number. Often the blurb will also include insider tips on the best way to view an attraction – such as making a trip to see the Bosphorus Bridge at night when it's lit by beautiful LED lights – or the best way to reach it – such as taking the tram to the Istanbul Modern Museum.
The Istanbul City Guide is just one of the ways Hotel Büyük Keban makes travel in Istanbul easy and fun. The hotel recently completed renovations to improve their rooms, making them more stylish and comfortable. They offer a selection of services on site including a spa, meeting rooms for those traveling on business, a restaurant, a bar, an internet café, a hairdresser and barbershop, and a traditional Turkish bath.
###
In business since 1971, Hotel Büyük Keban is a three-star, 148 room hotel located in the "Old City" district of Istanbul, which means many of the city's major attractions are within minutes of the hotel. Easily accessible by public transportation, sites can be reached on foot, on a bike rented from the hotel, or by tram, metro, or bus.
For more information on the Istanbul City Guide or Hotel Buyuk Keban's other initiatives, please contact Merve Kalemli by calling +90.212.512.0020 or send an email to contact(at)hotelbuyukkeban(dot)com.