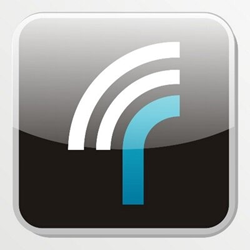 Live virtual property tours will add tremendous value for buyers and realtors alike.
Chicago, IL (PRWEB) June 24, 2014
The elmspring accelerator, a new seed-stage technology accelerator for real estate tech startups, selected Chicago area startup ReaLync as one of three participants in its inaugural program. The elmspring accelerator is held in partnership with 1871, Chicago's premier entrepreneurial hub for digital startups.
ReaLync is a web- and mobile-based platform that enables LIVE virtual property tours. ReaLync hopes to fill a high-value niche between time-consuming in-person tours and static online slideshows by providing agent interaction and mobile property touring in real time. ReaLync users can interact through live video, capture photos and notes, view property details, private chat with others, and later review, compare, and share their tours, which are saved in ReaLync's cloud network. Agents can also utilize the platform to prequalify properties virtually, create and send pre-recorded marketing materials, conduct live virtual open houses, and more.
"We believe ReaLync could be a game changer," says elmspring co-founder Thomas Bretz, also the CEO of Century 21 Affiliated's Chicago office. "Live virtual property tours will add tremendous value for buyers and realtors alike. It's a competitive marketplace, and everyone involved in the process will benefit from added convenience, efficiency, and cost savings."
The elmspring accelerator program provides promising start-ups like ReaLync with seed capital, mentorship, and access to the individuals and resources they need to prepare for market. Bretz continues, "Like our other participants, ReaLync is not just a great product, but a great team who has been well-served by experienced advisors. They are young, smart and hungry—and we're confident that the elmspring accelerator is going to help take this idea to the next level."
ReaLync co-founder and CEO Matt Weirich is joined by co-founder and COO Ani Rangarajan and CTO Jeff Wolcott. The three bring to bear impressive academic and professional credentials in entrepreneurship, management consulting, and computer science, in addition to an advisory board of real estate and entrepreneurial professionals.
Weirich says, "We are very appreciative and excited to be among the first participants in the elmspring accelerator. We know we have a great product, but it is an invaluable opportunity to have access to mentors who are proven leaders in real estate, venture capital, marketing, and other areas of growth for us. We are eager to take full advantage of these next three months, and we will make sure ReaLync provides the most value it can, both for our investors and our end-users."